Featuring Goliath, a Mixed Breed, Large (over 44 Lbs Fully Grown) Dog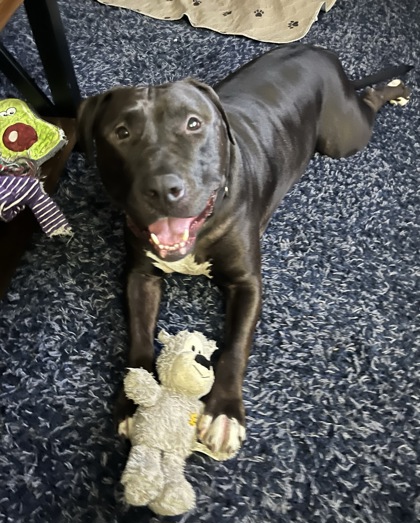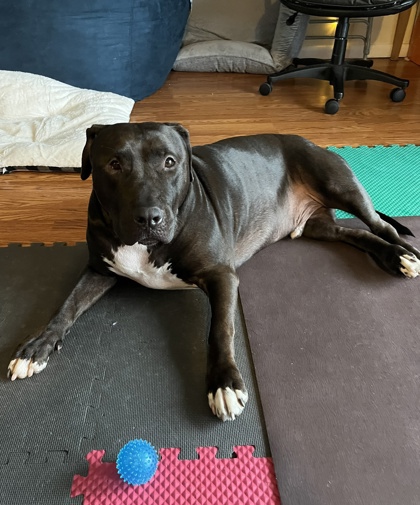 Looks Like:
Mixed Breed, Large (over 44 lbs fully grown)
Primary Coat Color:
Black
What We Think We Know About Goliath
A big boy with an even bigger heart! Once you become his friend, he doesn't let you forget it! When he spots his human friends, he makes the cutest noises so that you know he's there and won't stop until you say hello! He is a staff and volunteer favorite and he is very proud of it! He is great on walks but loves just being with his people even more! If you are looking for the perfect companion, Goliath is the dog for you!