Featuring Fudge, a Terrier, American Pit Bull Dog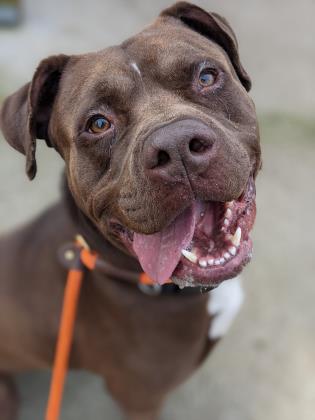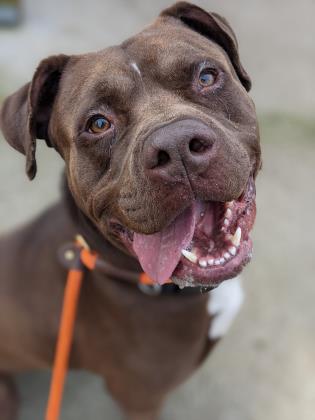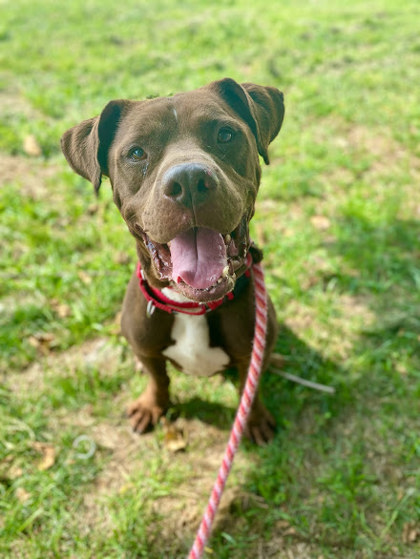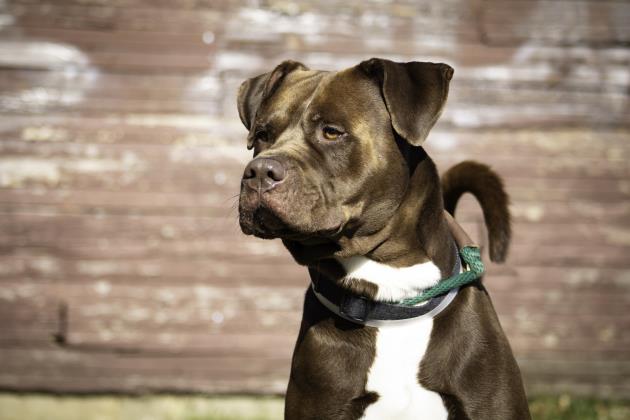 Looks Like:
Terrier, American Pit Bull
Primary Coat Color:
Brown
What We Think We Know About Fudge
Looking to add a little sweetness to your life? Meet Fudge, the dog with a heart as warm and inviting as his name! This lovable hunk is on the hunt for his forever home and is eager to share all the love he has to offer.

Fudge thrives in the company of his humans and is the perfect companion for cozy romcom movie nights. He's a social pup who gets along well with other dogs, preferring a laid-back coexistence to rough play. Enjoy leisurely strolls with Fudge as he explores new scents and sights during walks. This snack-loving sweetheart will steal your heart with his enthusiasm for training and learning new treats. Fudge is the perfect student, eager to please and quick to master new tricks.

On a recent outing to the park, patio, and Graeters Fudge did great! He's friendly, calm, and content to relax by your side. Whether it's a car ride or a leisurely walk, Fudge shines.

Ready to welcome this bundle of joy into your life? Fudge promises to melt your stress away and fill your days with pure sweetness. Ask for him today!