Featuring Kleo, a Terrier, American Pit Bull Dog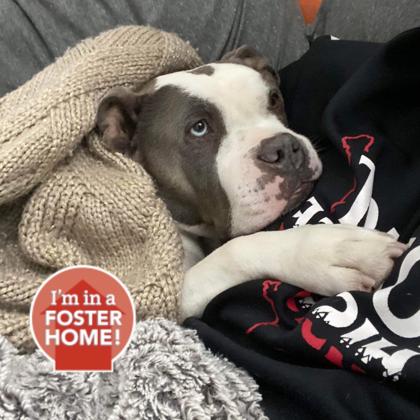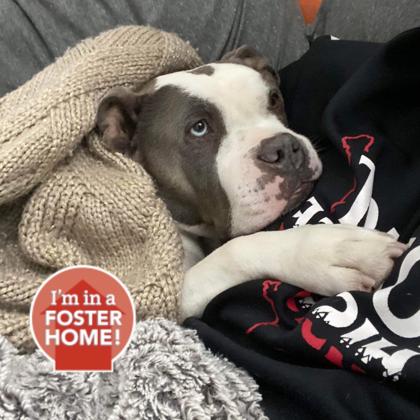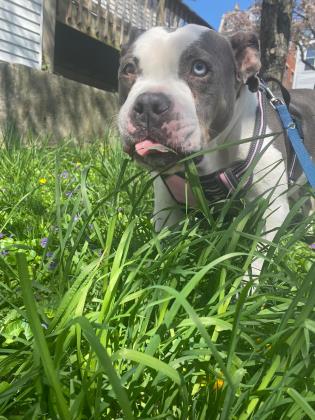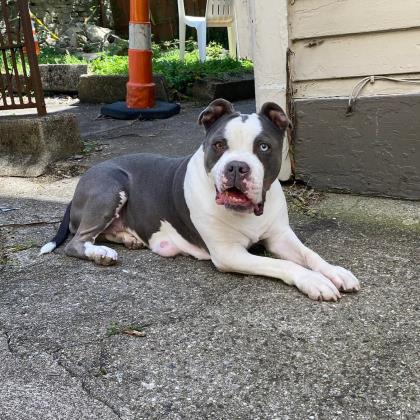 Looks Like:
Terrier, American Pit Bull
Primary Coat Color:
White
What We Think We Know About Kleo
Kleo is a sweet and gentle girl looking for a comfortable, mellow home. While she's an older girl, she's sure to be the best companion for the rest of her years.
She is totally potty trained and will go to the door or whine if she has to go. Other than that, she's a very quiet girl. She does well in her crate after settling down for a minute and can be left roaming as well. She hasn't misbehaved at all while home alone at her foster home. Kleo's a slow walker but does really well on a leash and seems to like being outside. She isn't too interested in toys and would much rather snuggle than play. Once you start giving her head scratches, she won't let you stop! And her big different colored eyes will convince you to keep going! Her favorite things seem to be cheese, naps and giving kisses! Meet Ms. Kleo today and you'll be sure to fall in love.