Featuring Aphid, a Domestic Longhair Cat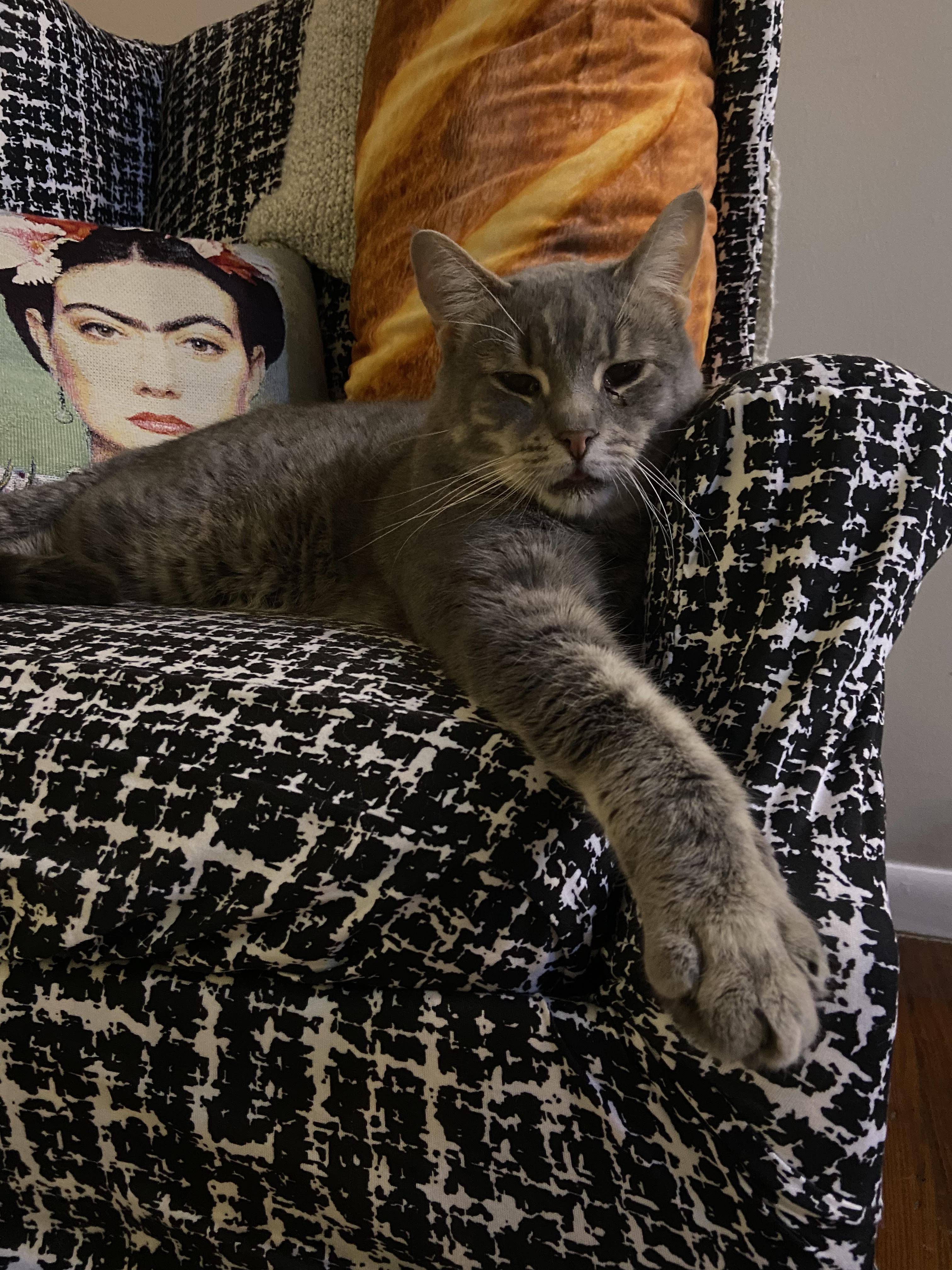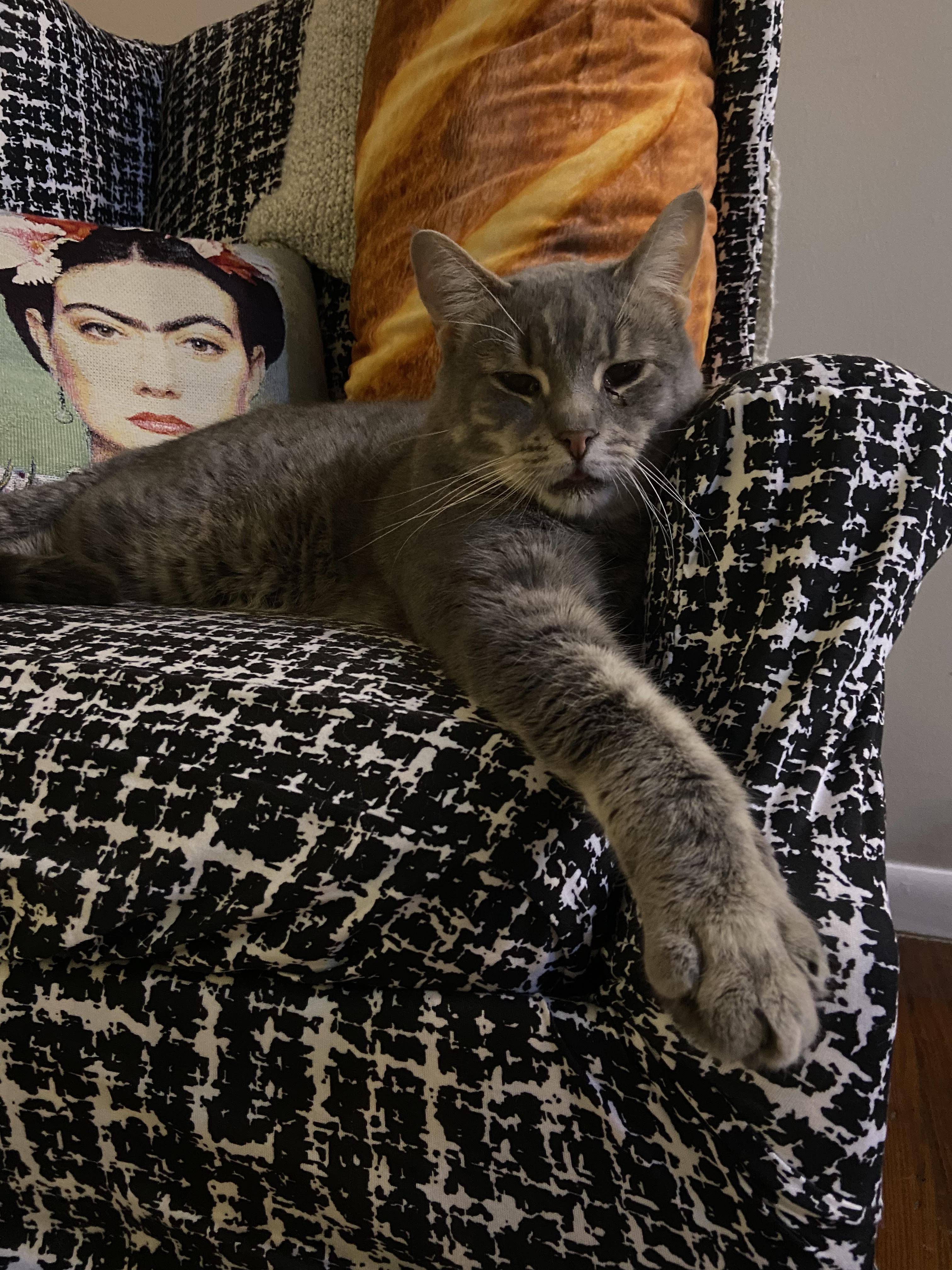 Looks Like:
Domestic Longhair
Estimated Age:
11 Year(s)
What We Think We Know About Aphid
Aphid is the perfect companion cat especially for someone who already has cats in their household. He has a shy and quiet personality and will need some time to adjust to a new home. But once he feels more comfortable, he enjoys watching and following you around. For his favorite person, he makes sure you never sleep in a room alone and likes to be on the floor or a chair next to you napping as well. He is still nervous about being petted or brushed and only lets you touch him while he is eating or getting treats. He makes sure to be there when he receives his wet food and you can hear his yummy noises while enjoying it (he is a quick eater!). He also LOVES the Squeeze Up Lickable Paste (esp. Tuna / Shrimp). He has started making the cutest meows when he wants his morning food and at people through the window when he doesn't think he is getting enough attention. However, the perfect bonding is playing with him. That is when he shines and turns from an old man to a young kitten. He loves playing, either with feather/ribbon toys or a laser pointer. You can always tell when he is ready to play because he will run up and hug his scratching post waiting for you to notice him. He also plays really nice with other cats and is the one laying on his back waiting to be pounced on. He would be perfect for a quieter household, in which Aphid will be a loyal partner to love. If you're interested in meeting him, contact us today!