Featuring Facheeta, a Terrier, American Pit Bull Dog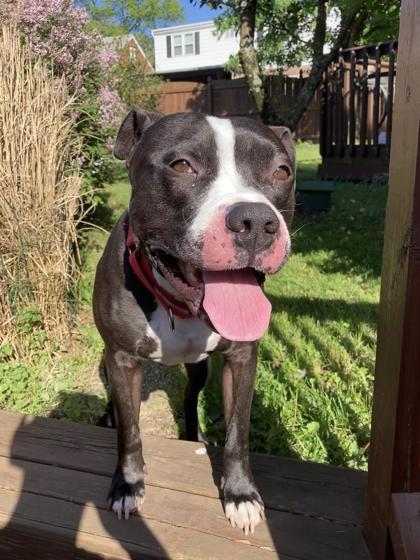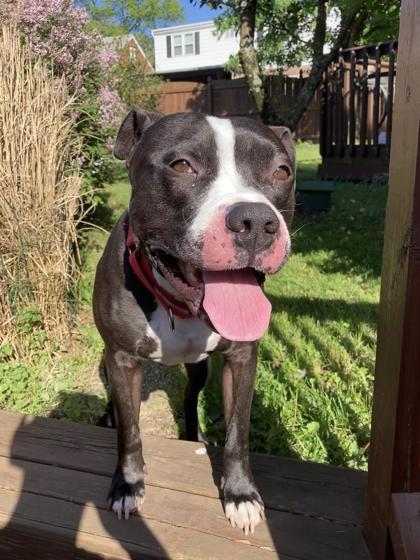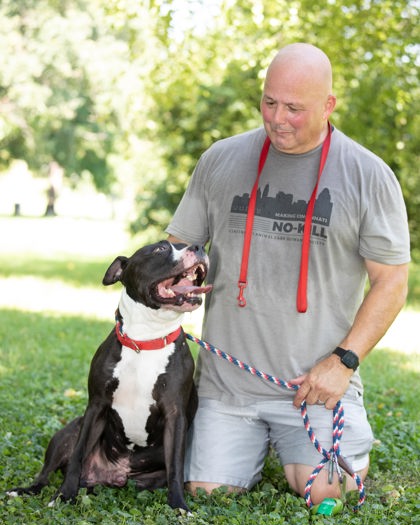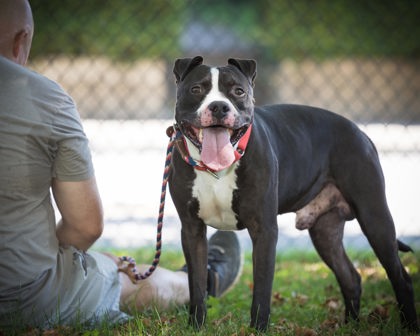 Looks Like:
Terrier, American Pit Bull
Primary Coat Color:
Black
What We Think We Know About Facheeta
The best way to describe Facheeta is that he is a small dog living in a big dog's body. He is very gentle and affectionate, and loves to cuddle up with you in places that are sometimes too small for his bigger build. When given treats, he will take it from your hand very gently, never getting over-excited. He will show how excited he is to have you home though and will do a little tip-tap dance and stand on his back paws but will never jump up on you or put his paws on you- its adorable! He loves to go on walks and does well for short runs too but be prepared for him to want to sniff and pee often- life is exciting so Facheeta wants to explore all of it. If you keep him close and redirect him when he gets distracted, he wont pull on the leash. He particularly seems to enjoy when I take him to the park and go for a little hike. If you are interested in this beautiful boy, contact us now!