Featuring Clarissa, a Mixed Breed, Large (over 44 Lbs Fully Grown) Dog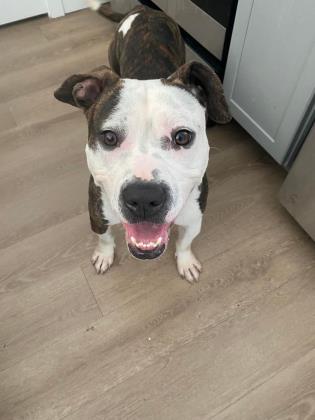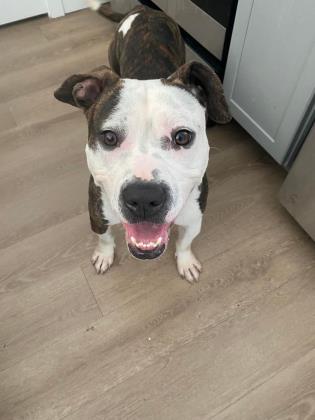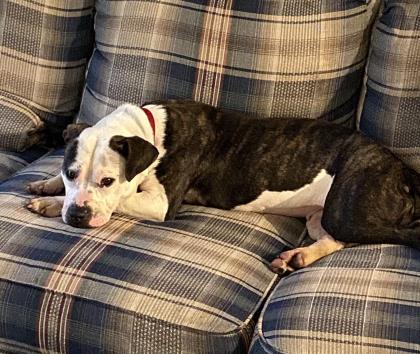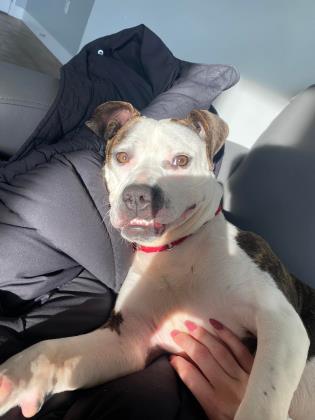 Looks Like:
Mixed Breed, Large (over 44 lbs fully grown)
Primary Coat Color:
Brown
What We Think We Know About Clarissa
Clarissa is truly the sweetest dog! She has been an angel for her foster ever since she joined her. She has the cutest smile that comes out whenever she gets attention. She is a big fan of snuggles on the couch, playing fetch with her tennis ball, and longer walks. She is a big bundle of love, and is so ready to share it with any happy family. She has spent a lot of time resting since she left the shelter, and has been doing great with her crate training -- we are good for overnight stays and for people who need to leave her in the crate during the work day. She isn't the biggest fan of getting in, but she settles down immediately after being coaxed in with a treat!

She is a dog who enjoys attention, but she is also good at entertaining herself with one of her favorite toys. She's big into her bone, her tennis ball, or any ball she can get her hands on! She would do well with a family or person who is able to be active, as she LOVES to go on walks and be outside. She is doing well on the leash, and is extremely housebroken -- no accidents at all. She lets you know when she's ready to go out, and is very quick and efficient with her business in the cold! On our walks, she's been the happiest girl. Don't let her grumpy face scare you off- this adorable girl is ready for a forever home!