Featuring Shay, a Mixed Breed, Large (over 44 Lbs Fully Grown) Dog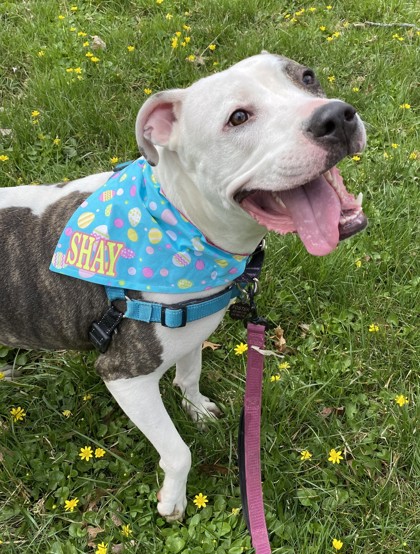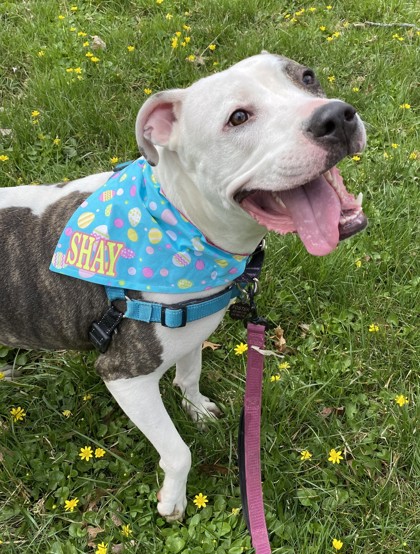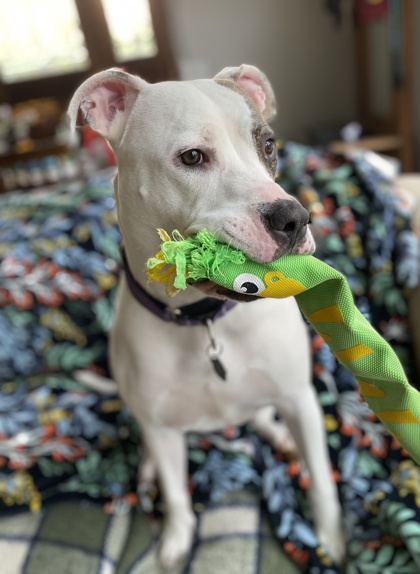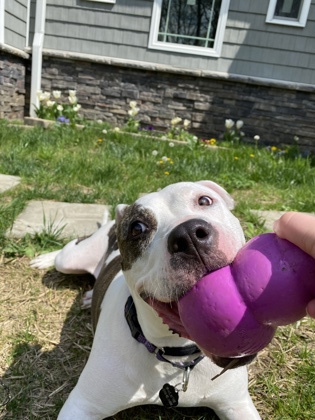 Looks Like:
Mixed Breed, Large (over 44 lbs fully grown)
Primary Coat Color:
White
What We Think We Know About Shay
Shay has been a joy to have. She LOVES her toys and sticks, and does have a lot of youthful energy, but after a walk and some play time she is very calm and cuddly. She is an absolute lovebug. This sweet girl thinks she is a lap dog and will do her best to make a place for herself on top of you. She knows sit, comes quickly when she's called, and seems very smart and eager to please. She is very gentle taking her treats, not protective of her food, and will easily drop her toys for fetch. At night she goes into her crate pretty easily with a treat and sleeps quietly until she hears us up. She also did well in her crate when her fosters leave the house- she misses them for a minute but then zonks out for a nap. She seems house trained, she goes quickly outside and then looks to her foster for a treat immediately- this girl is smart!