Featuring Jade, a Terrier, American Pit Bull Dog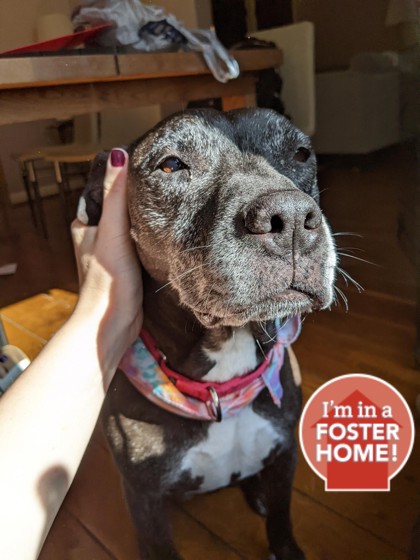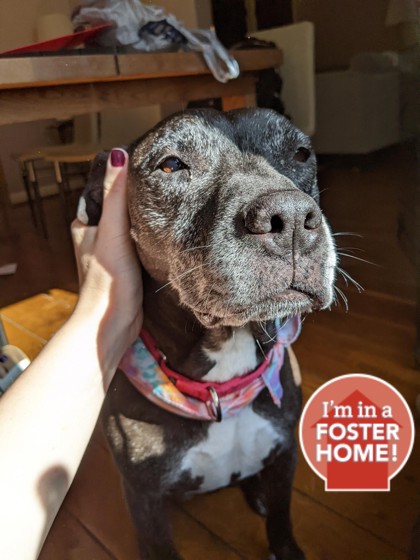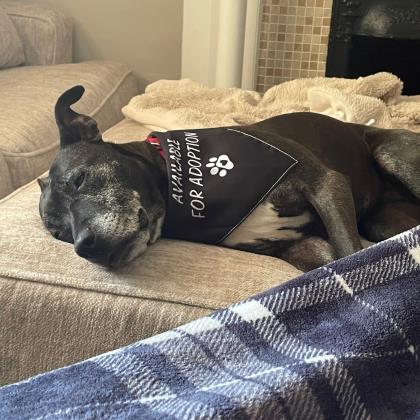 Looks Like:
Terrier, American Pit Bull
Primary Coat Color:
Black
What We Think We Know About Jade
Jade is a GEM! She is a sweet, cuddly, and goofy girl. She loves to be pet and is a wonderful companion. Where you go, she follows! She loves walks and is constantly wagging her tail but also loves a good nap and snores ever so slightly. Jade is always up for a game of fetch and will occasionally get the zoomies - quickly followed by a nap! She hasn't met a stranger and will greet everyone with a lick and an opportunity to give her a belly rub, which is very generous of her. She is housetrained as well! Jade is an absolute sweetheart with a really calm and loving temperament. She loves to cuddle, thinks she is a lap dog, and has mastered the art of puppy eyes. If you're ready to learn more about this sweet lady, contact us!