Featuring Buster, a Bulldog Dog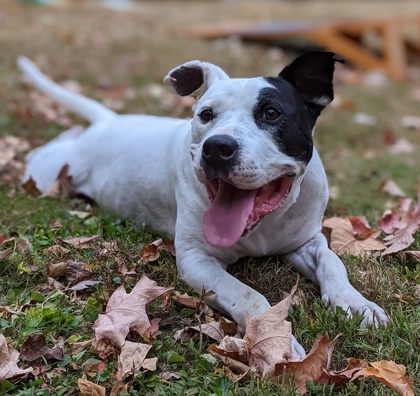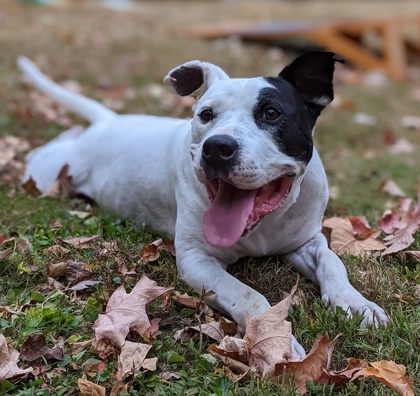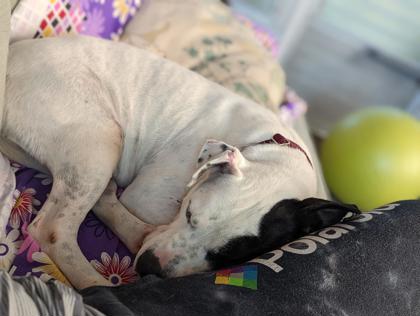 Primary Coat Color:
White
What We Think We Know About Buster
This super adorable dog is Buster! Which is already a great name because it's fun to say. Dropping different variations of "Hey there, Buster!" or "How are ya, Buster?" doesn't get old. Unlike his namesake, Buster listens well and is a true gentleman in the home. He has white fur accented with some black spots like his distinctively charming face patch! How can you not love that face with those ears?
Along with his good looks comes a very fun and affectionate personality that's great at going with the flow. Whether you're keeping it lowkey or want to play, Buster is ready for any and all activities! From peaceful naps to silly sploots, Buster is great at being chill and also capturing your heart with his silly side. All he wants to do is snuggle, with an occasional burst of play (tug-o-war is preferred -- with a stuffed animal is OPTIMAL!). This goofy good boy would be the perfect addition to your life! Reach out today to learn more about Buster!