Featuring Buster, a Bulldog Dog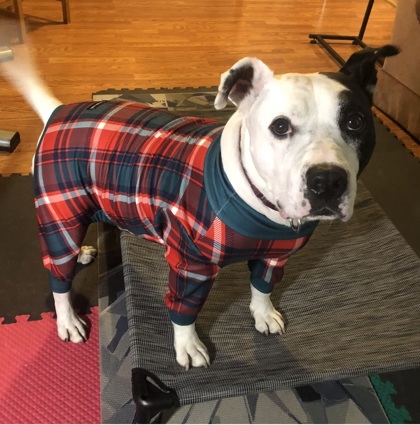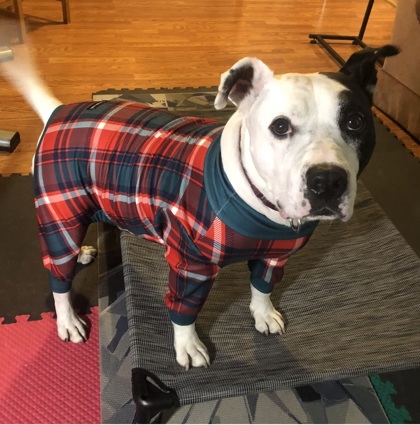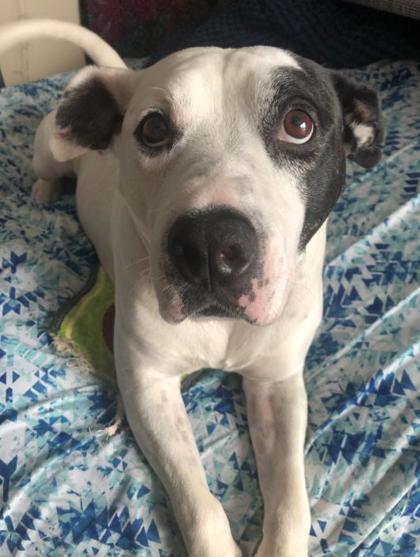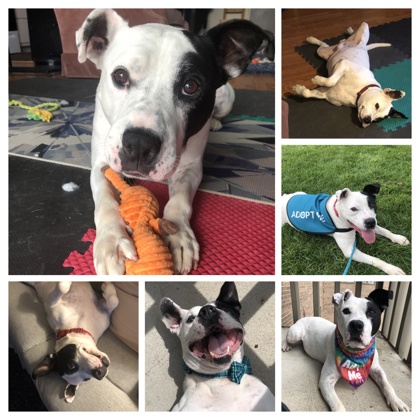 Primary Coat Color:
White
What We Think We Know About Buster
This dog right here is the best and his name is Buster! A great name because it's fun to say. Dropping variations of "Hey there, Buster!" or "What's up, Buster?" doesn't get old. Unlike his namesake, Buster listens well and is marvelously well behaved in the home. His white outer coat is accented with his distinctively charming pirate patch, and how can you not love that face with those ears?

This is why Buster is the best! Along with his dashing good looks comes a very fun and affectionate personality that's great at going with the flow. Buster chills out when you're busy and shows his playful side when you need a laugh. Buster is exceptionally housebroken and can go long hours with no crate needed. He's warm and patient when you get home and in the morning, the kind of dog we all want. He's a big time couch potato and a outstanding cuddler. His snuggles will comfort you and melt your heart everyday! Everyone loves this dog's personality, he's adored by dozens of shelter staff and volunteers because he's sweet as pie and is sure to make you laugh. This smart and obedient boy knows many commands like come, go, sit, paw, down, and more! Come and meet him to feel him lean against you and win you over. This goofy good boy would be the perfect loving companion for your home! Reach out today by emailing foster@cincycare.org to meet the amazing Buster!