Featuring Shabba, a Mixed Breed, Large (over 44 Lbs Fully Grown) Dog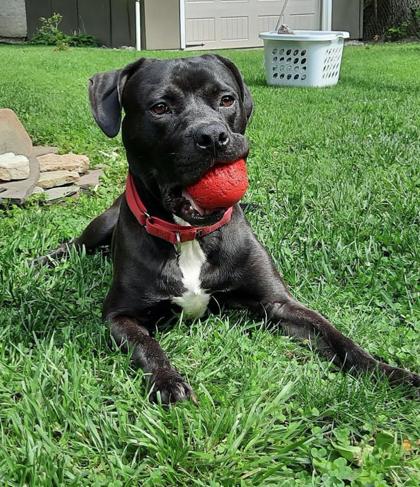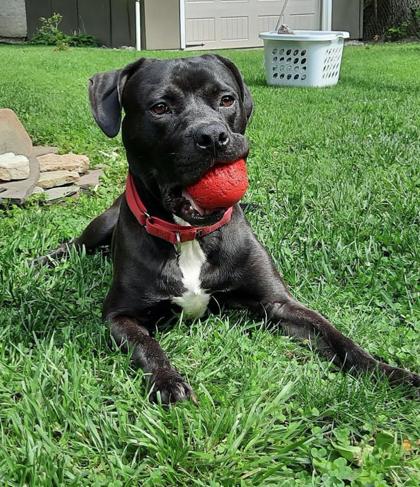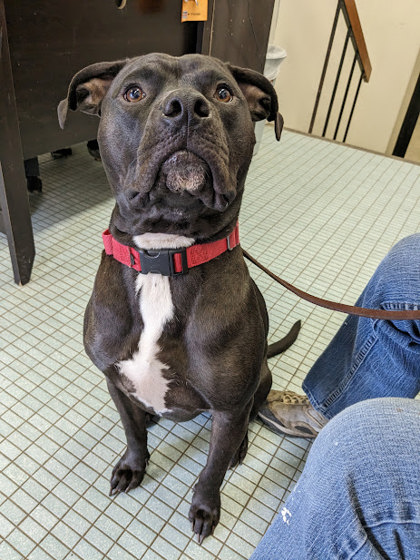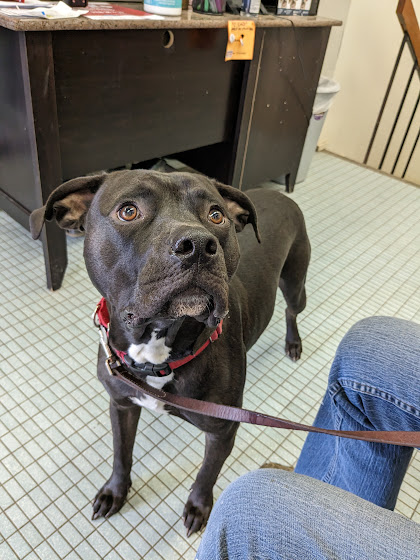 Looks Like:
Mixed Breed, Large (over 44 lbs fully grown)
Primary Coat Color:
Black
What We Think We Know About Shabba
Meet Shabba! This sweet and special boy has shown us the importance of perseverance and bravery and we are constantly in awe of him, and know you will be too.

Not only in this sweet boy a genius- he knows sit, stay and paw. But he is a playful little chap! He loves to play with his toys; Kong ball, Nyla bones and rope toys.

He dislikes car rides but is getting better at it and is learning that the crate isn't a scary place but is actually pretty cool! Now despite being a happy go lucky pup, Shabba has actually had a hard life despite being just a year old. He was pretty sick with an acute kidney problem when he first arrived at the shelter and nearly died from it- but he bravely fought off his sickness and has made a truly miraculous recovery. While he is recovered, there has likely been permanent kidney damage as he drinks excessively and consequently pees a lot. His foster keep him in belly bands whenever he is in the house just to be safe and doesn't have any issues. He does like to go out every few hours for a potty break and is great about making sure he goes outside- he is very polite! He is capable of making it through the night as long as his sleep is undisturbed and he is wearing a belly band- and we have to say, he might be the cutest sleeper we have ever seen! It's like watching a baby sleep- just previous!

Shabba is a medium to low energy dog and would love a playmate. He can be a bit shy around new people but warms up quickly with some pets and a tasty treat or two (or a game of tug!) He has determined that lawn mower wheels and shovels are his mortal enemies for reasons only he knows- but we you know, Shabba is SO brave, he will make sure to defend you if a shovel ever tries to cross your path!

He is an extreme cuddler, is eager to please his human and gives the most adorable protracted sigh/moan as he settles into sleep. If you are interested in giving this amazing and courageous boy a home, please contact us!