Featuring Assisi, a Terrier, American Pit Bull Dog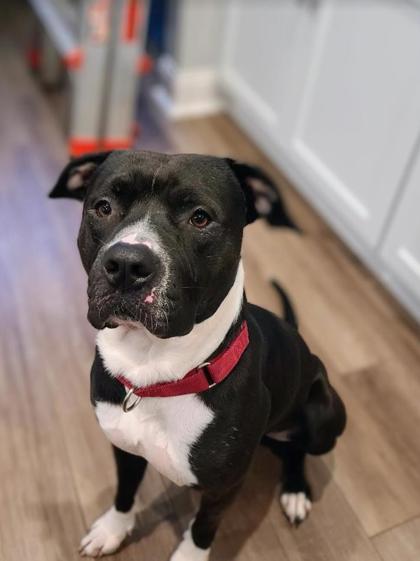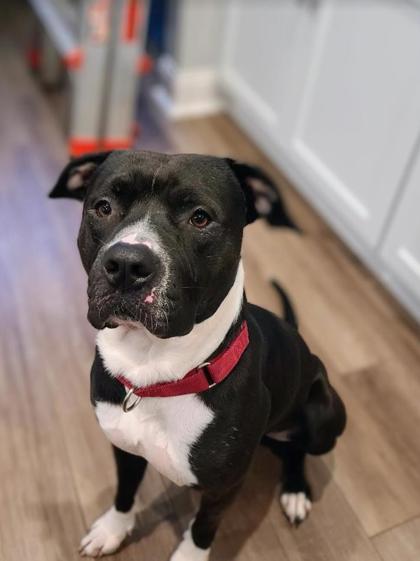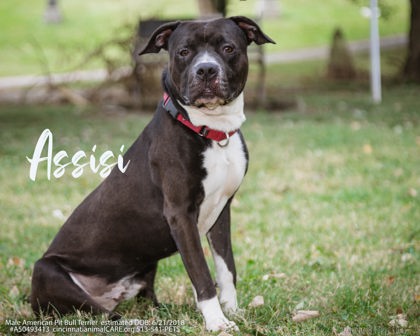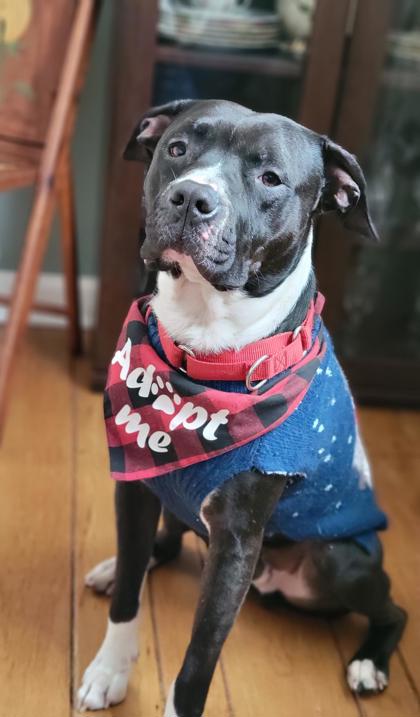 Looks Like:
Terrier, American Pit Bull
Primary Coat Color:
Black
What We Think We Know About Assisi
Are you looking for a calm dog that is both dog and kid-friendly? Assisi is your pup!
Assisi is a 4 year old black & white pittie mix with the cutest pink spot on his nose, a white tuxedo and matching white socks! He is around 50 lbs, not too big, not too small - just the right size.

He is great with all people - men, women, young kids are all his friends! He also enjoys other dogs. He takes treats ever so gently! He does not have resource guarding or food guarding issues. He knows some commands (sit and paw). He is potty trained, neutered, and walks well on a leash. He enjoys walks and hikes and likes to play with humans - but is also very content napping on the couch while you binge-watch your favorite show. He doesn't mind nail trims or baths! Assisi is a true gentleman, who will be your faithful companion every day.