Featuring Cajun, a Terrier, American Pit Bull Dog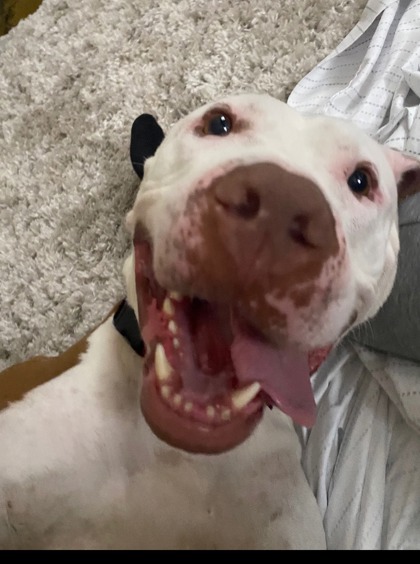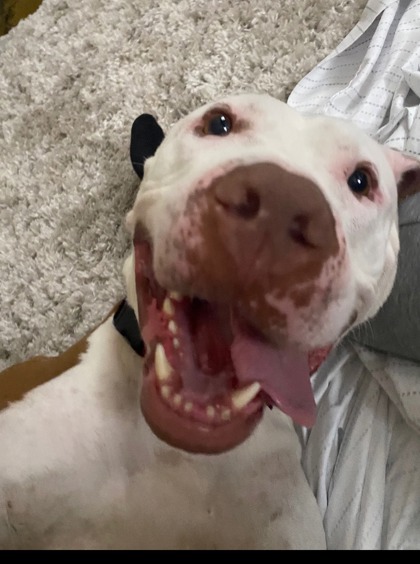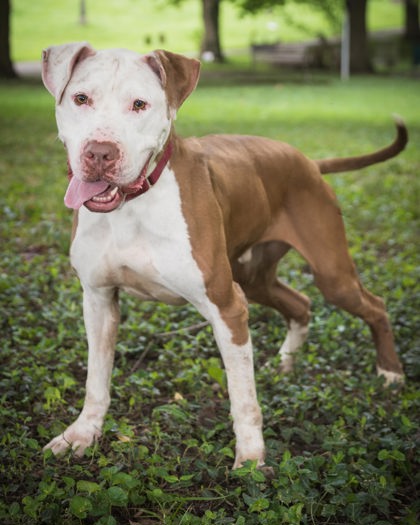 Looks Like:
Terrier, American Pit Bull
Primary Coat Color:
White
What We Think We Know About Cajun
Tired of a bland and boring life?

Add some spice to your life by adopting Cajun! First of all - this guy is a HAM! Which is great, because it means there is more of him to love! After being found as a stray with an injured back leg, Cajun quickly decided to make lemonade out of lemons and become the most loved dog! It was easy for him since his giant smile and blocky head made him irresistible to anyone who laid eyes on him! But his beauty is being wasted, and he would prefer to be in YOUR home! He would love pup siblings to play with, but would also be okay being the star of the show! He hasn't met many kids but seemed to do okay with them, if anything his clumsiness might make him a little too much for tiny kiddos.

Cajun doesn't think much; if you could read his thoughts it would be "food, pets, kisses, I love this!!! I love human, are those treats for me? Maybe nap time... wait no I need to give more kisses!!" or something like that! Life with Cajun a never ending loop of happy pup and thats a pretty great life.

If you are interested in meeting Cajun, contact us now!