Featuring Killeen, a Terrier, American Pit Bull Dog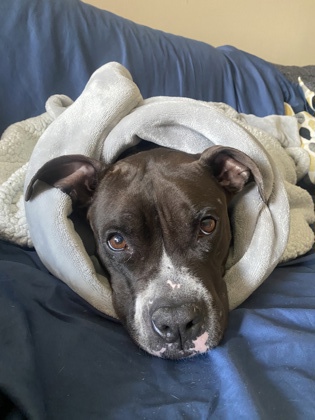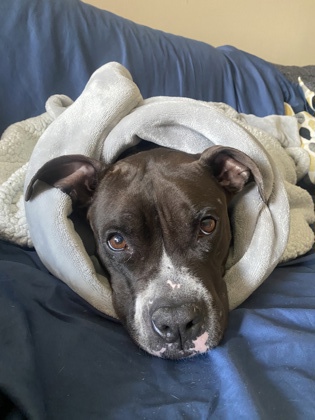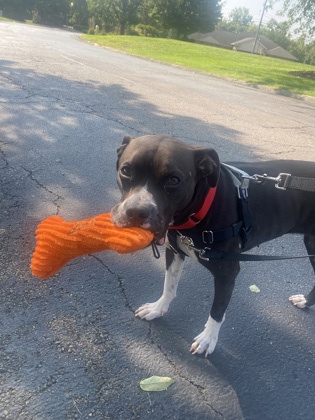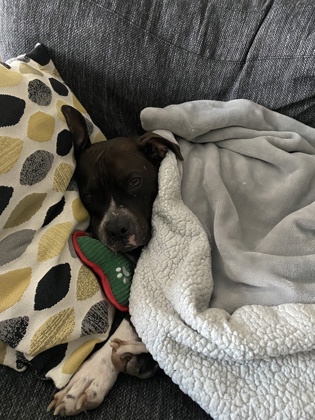 Looks Like:
Terrier, American Pit Bull
Primary Coat Color:
Black
What We Think We Know About Killeen
Killeen is a super sweet baby who is secretly a cat in dog clothing- all she wants to do is nap, eat and nap some more!

She is the ultimate cuddle bug, and will happily burrow herself in a warm spot next to you. Such a lover! She loves toys but her favorite thing is car rides- especially if its to get coffee (and a treat for her!) she is the perfect shotgun rider!

Killeen is such a couch hog, she would prefer not to have to share precious nap space or cuddles with other pups or kitties in the home!

She seems to be potty trained, is very polite in the car (even in the McDonald's drive thru and that takes self control!) and was happy to share her nuggets, although she will be your shadow if you're having a snack incase you are too full to finish them- she is always happy to help!

Contact us today to meet Killeen!