Featuring Mooey, a Mixed Breed, Large (over 44 Lbs Fully Grown) Dog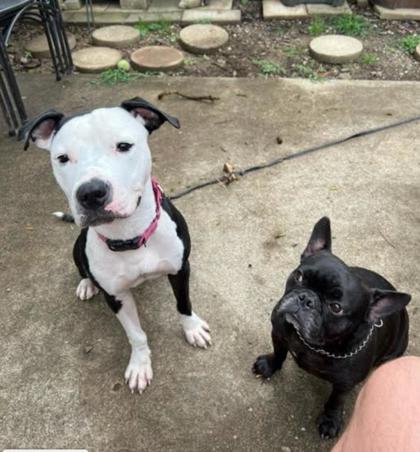 Looks Like:
Mixed Breed, Large (over 44 lbs fully grown)
Primary Coat Color:
Black
What We Think We Know About Mooey
Meet the cutest cow ever- Mooey! He is super sweet, gentle, and loves all people! Mooey is house and crate trained. Mooey can be a drama queen when it comes to other dogs and while he loves certain dogs, other dogs rub him the wrong way so any adopters with pups would have to bring them to meet him! He is also very smart and knows "sit" and "off"! He loves relaxing and taking naps. Mooey loves kids. And would love a home with kids! He is very gentle and loving.

If you're ready to learn more about Mooey, please read out!