Featuring Fiona B, a Domestic Shorthair Cat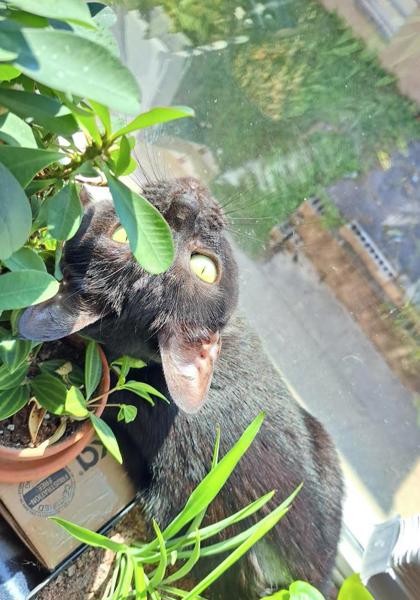 Looks Like:
Domestic Shorthair
Primary Coat Color:
Black
What We Think We Know About Fiona B
We all know that black cats are the best but Fiona might be the best cat of all! There is something so magical about this sweet 3 year old girl, that has enchanted all of us!

Fiona was with a loving home before she came to the shelter, and as such, she quickly adapts to new people and environments. She is quick to visit guests for head scratches and pets, in exchange for entrance into her home! She loves being held and leaving a scattering of black fur on you, so you never forget her!

She loves having cardboard to scratch, and running her cheek on everything. She likes to make biscuits when she's happy. She doesn't require constant attention but wants to be by your side, and often ended up sleeping on my pillow next to her fosters head- protecting all your dreams and keeping you safe through the night.

If you are interested in meeting and falling under Fiona's spell, email foster@cincycare.org to meet her today!