Featuring Zeke, a Mixed Breed, Large (over 44 Lbs Fully Grown) Dog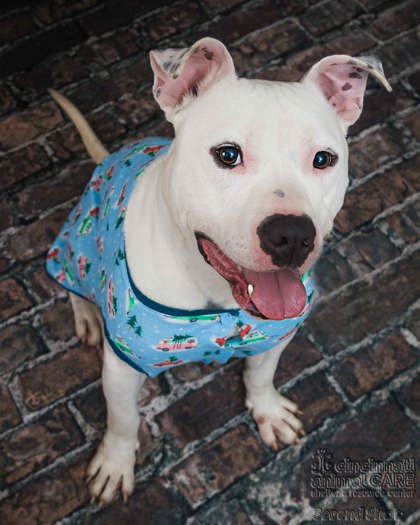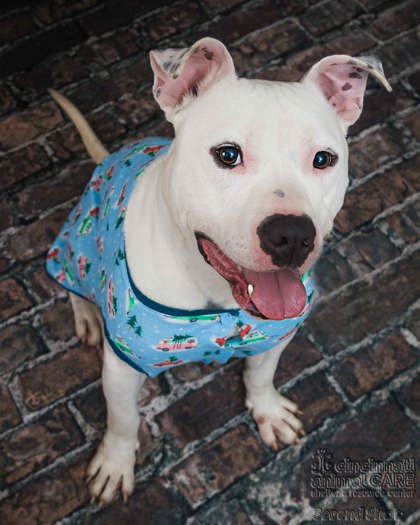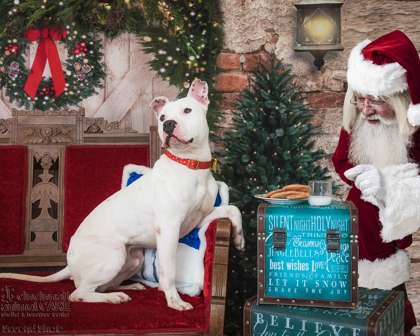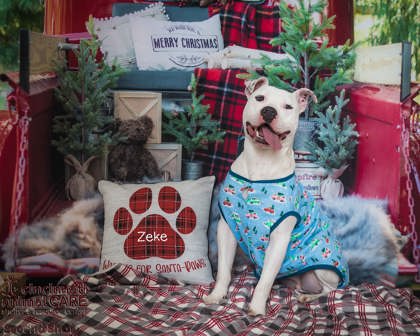 Looks Like:
Mixed Breed, Large (over 44 lbs fully grown)
Primary Coat Color:
White
What We Think We Know About Zeke
If the Ancient Greek artists had made sculptures of dogs, they would have looked like Zeke! This handsome 2 year old 60 lb pup is nothing short of jaw-droopingly handsome.

His beauty comes from the inside out- his personality is pure sunshine in dog form. Zeke radiates so much love, it's impossible to be sad around him! Seriously! Who can be sad when you have Zeke by your side, cheering you on. Zeke came to us as a stray which can be pretty scary, but not for Zeke! He was as happy as a clam to meet new friends and embark on a new adventure which led him to Cincinnati Animal CARE where he is waiting for YOU! Zeke has been so excited to meet all the dogs at the shelter and loves play time with them. After playtime, his whole body wiggles and waggles back and forth as he waits for a volunteer to come walk him- new friends are one of his favorite things.

Zeke is patiently waiting at Cincinnati Animal CARE to meet you- so run on down and see why we can't get enough of this sweet boy!