Featuring Carmella, a Dachshund, Standard Smooth Haired Dog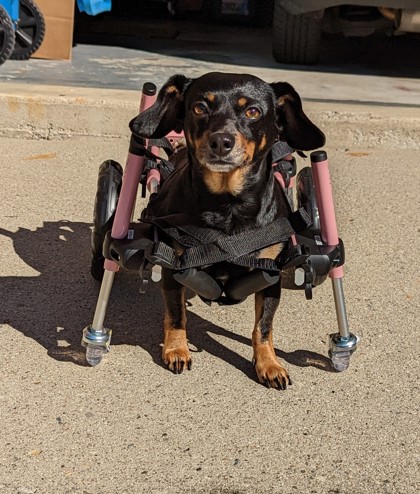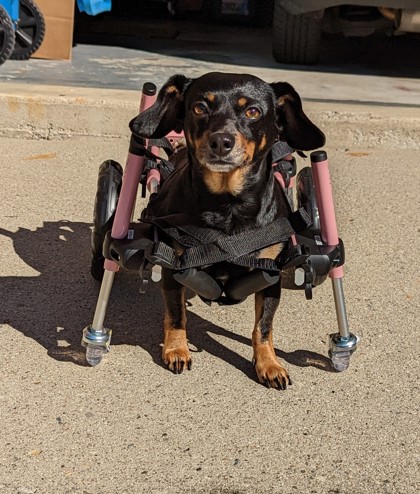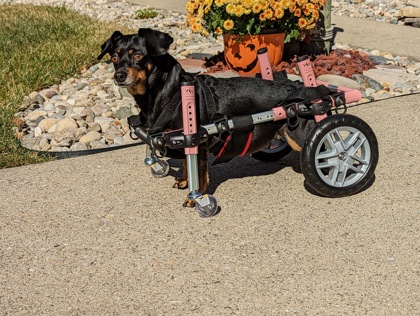 Looks Like:
Dachshund, Standard Smooth Haired
Primary Coat Color:
Black
What We Think We Know About Carmella
Carmella is a special girl! She is paralyzed in the hind end, but doesn't let that keep her from being a part of the action! She loves to be the center of attention! She is a lover and cuddle-bug who requires some extra special care. She does use a wheelchair to get around, but is getting better at it each day! She also is on a special diet to help with her urinary tract infections. She is selective about which dogs she likes to get along with and prefers to either be the only dog in the house or be with other low key dogs who prefer soft play. If you want to learn more about Carmella, reach out now!