Featuring Gomez, a Terrier, American Pit Bull Dog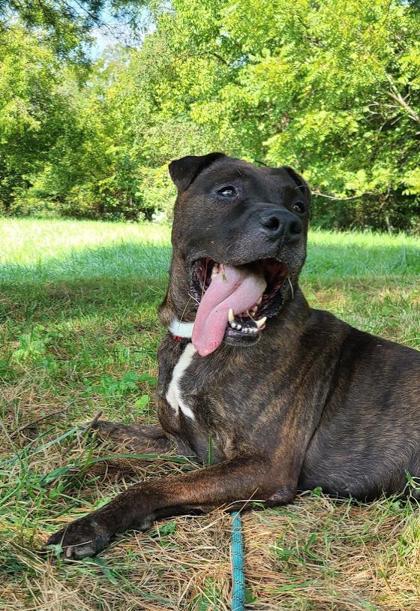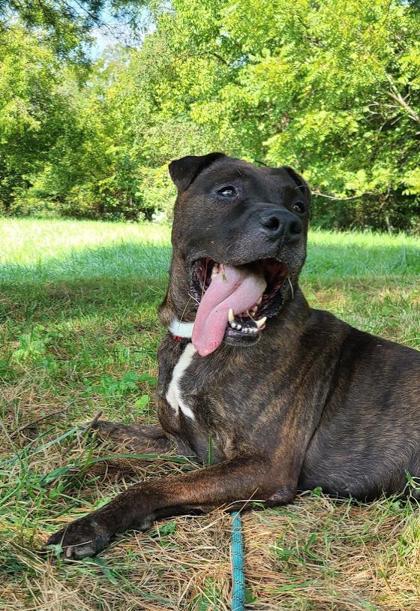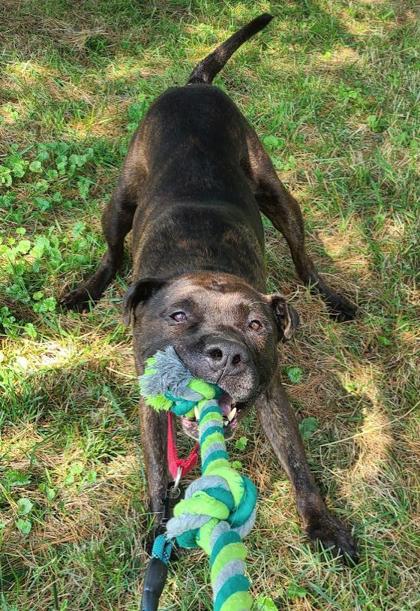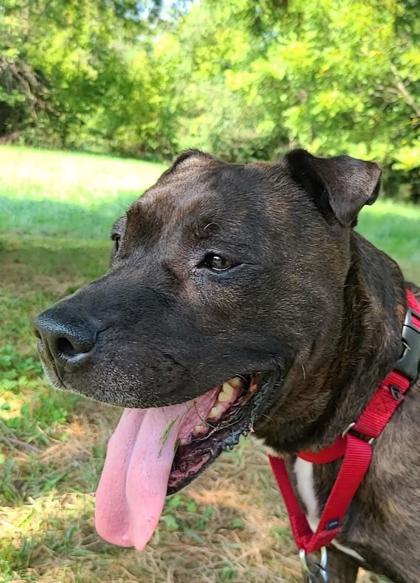 Looks Like:
Terrier, American Pit Bull
Primary Coat Color:
Brindle
What We Think We Know About Gomez
Hi! My name is Gomez and I recently got to go on a day trip with one of the Foster Humans with CARE! She says I'm the most handsome boy with my dark brindle fur and my cute little ears and eyes (I might have some Sharpei roots!). She also wants you to know that while I can be a little anxious and aloof at shelter, when I get away from there, I am a big goofball with a very fun and loving personality!

Here are some of the things I love!
-Grass
-Sticks
-Rope toys
-Sticking my nose out the car window
-Laps (the Foster Human says I'm too big to be a lapdog, but I tried to convince her she's wrong!)
-Giving hugs and kisses
-Attention

The Foster Human says I show some really promising Good Boy Behaviors, and I constantly check in with my designated human to make sure I'm doing everything right. I'm really smart and a fast learner. Because I like attention so much, if I get too excited or anything, just ignore me and I'll settle right down.