Featuring Margott, a Mixed Breed, Medium (up To 44 Lbs Fully Grown) Dog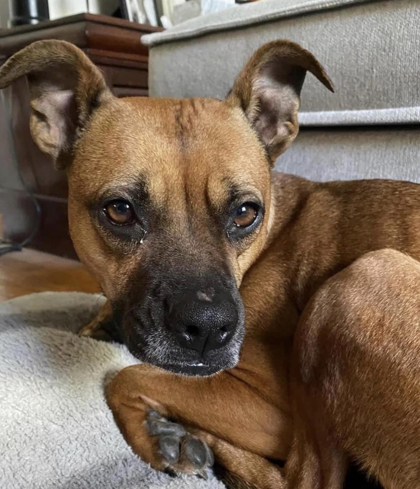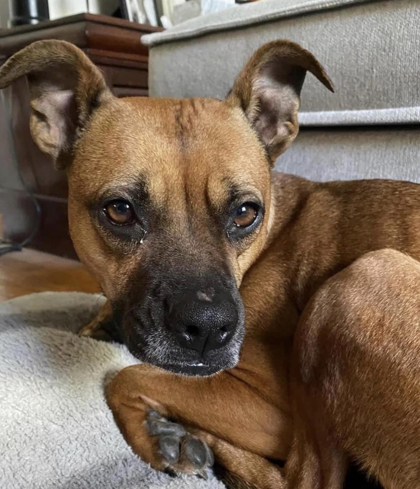 Looks Like:
Mixed Breed, Medium (up to 44 lbs fully grown)
Primary Coat Color:
Brown
What We Think We Know About Margott
Margott is a spunky little girl who is always ready to play, but equally as ready to settle in for a snuggle. She is not treat motivated as much as she is attention motivated... she loves verbal praise accompanied by touch.... hold her face and look directly in her eyes and she's in heaven! She is crate trained, outdoor potty trained, and comes when called. She is excited by other dogs and cats, but is learning to coexist. Please contact us to learn more about her!