Featuring Daikon, a Domestic Shorthair Cat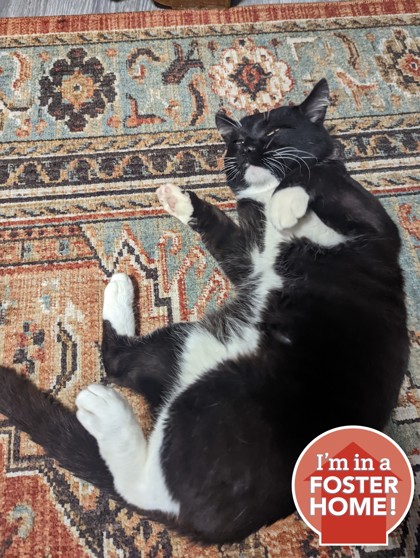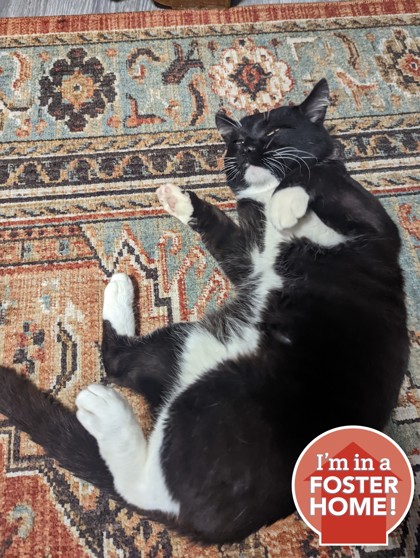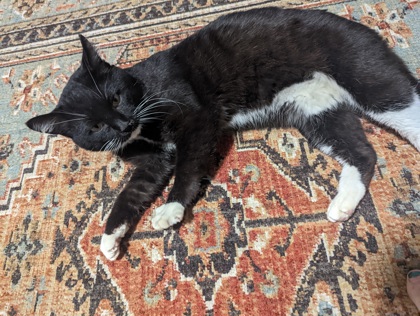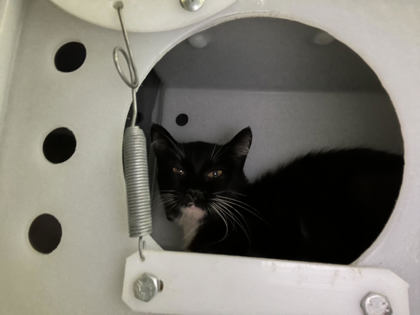 Looks Like:
Domestic Shorthair
Primary Coat Color:
Black
What We Think We Know About Daikon
Daikon is a handsome, gentle and sweet cat. He is reserved but very loving. When he plays he is active and goofy. He loves to rub against your ankles and follow you around the house. Daikon really likes having his cheeks and under his chin rubbed. When you start petting him he likes to lay down and will roll over on him back so you can give him belly rubs. When he wants some lovin he will find you and rub his face on you. Daikon likes to play with balls he can bat around on the ground, pounce on toys and grab them with his claws, and throw them around. Daikon is more of a couch potato or likes to spread out on the floor. He will nuzzle you on the couch or in bed, but he likes to keep some of his space while laying down. Is this mellow and playful guy sounds like your next best friend, email foster@cincycare.org for more info!