Featuring Dwayne, a Terrier, American Pit Bull Dog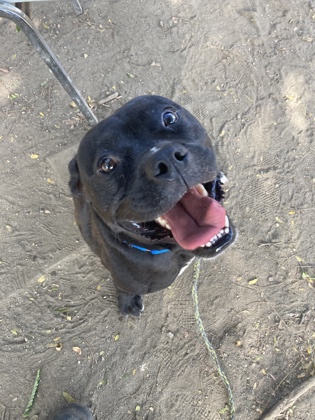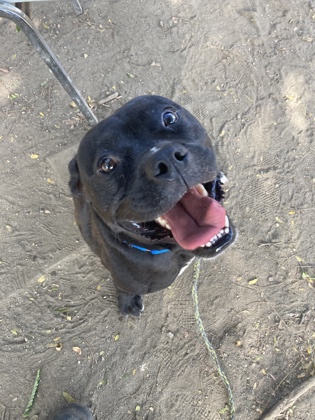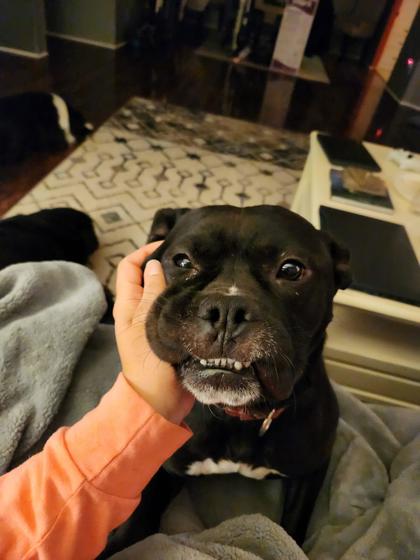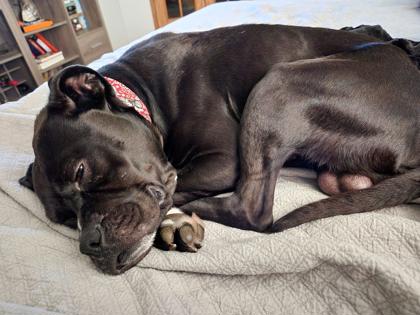 Looks Like:
Terrier, American Pit Bull
Primary Coat Color:
Black
What We Think We Know About Dwayne
Meet Dwayne- he is happy, goofy, quick to learn, and easy to please! Just look at that smile! HHe is one of the happiest, goofiest pups we've had and is so eager to please. He did not come to us with his manners intact but he is quick to learn and very easy to correct. He is mostly house broken, crate trained (will go in with incentive and calms down after a few minutes), and knows sit. The longer he has been in his foster home, the more he has learned! He mostly ignores dogs in his foster home, but would love to have a playmate that will engage!

If you're looking for a companion that just wants to cuddle and give love 24 hours a day, this guy may be your match. He melts at head and face scratches, gives the sweetest kisses, and will give a tiny playful nibble occasionally. Pulls on the leash but it's not unmanageable, loves riding in the car and prefers shotgun, takes treats gently, and doesnt quite understand toys (yet)!

If you have any questions or would like to meet Dwayne, please email us at foster@cincycare.org!