Featuring Knight, a Terrier, American Pit Bull Dog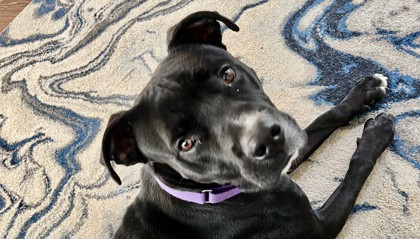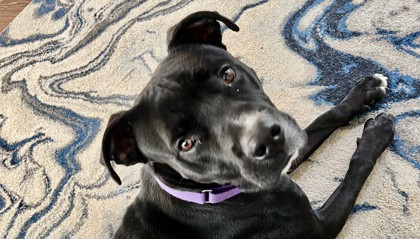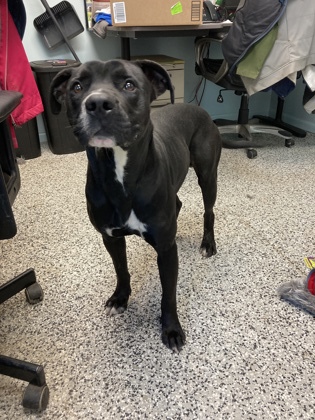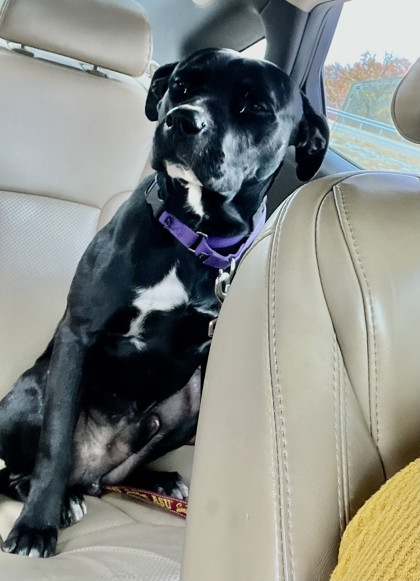 Looks Like:
Terrier, American Pit Bull
Primary Coat Color:
Black
What We Think We Know About Knight
Have you always dreamed of a knight in shining armor to come sweep you off your feet? What about a knight in shining black fur? Sounds better if you ask us!

Knight is a very brave and noble boy aged at 2 years old, neutered, and weighing in around 70 pounds. His big blocky head and soft ears yearn to be petted and he adores the attention. Knight is crate trained, house trained, fantastic with kids (be prepared for lots of licking) and is a dream with other dogs. He is currently in a foster home with older lady-dogs and he respects their space very well, what a gentleman! Knight has not been introduced to cats, but he does very well with animals when introduced slowly. Knight also likes to take it slow with meeting new people. He'll give you lots of kisses and butt wiggles once you get on his level and offer a tasty piece of cheese.

Knight's favorite activities include tug of war, riding in the car, and taking walks with his nose directly to the ground to smell every smell. Knight is currently working on new tricks including sit, lay, and shake and will do anything for cheese! He pulls a bit on walks initially but is a great walker once he gets going. Knight likes to give hugs to adults and as cute that is, he's also working on staying on the ground.

If you think Knight will fit right into your family, contact CARE today!"