Featuring Golf, a Terrier, American Pit Bull Dog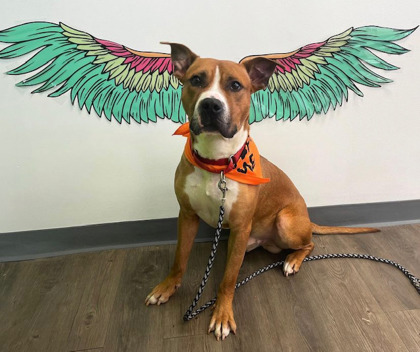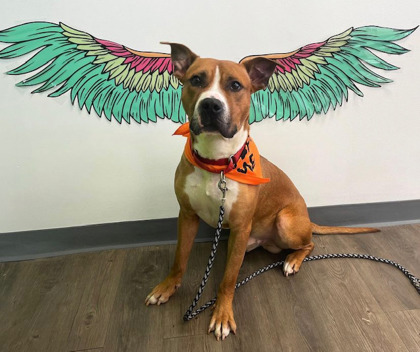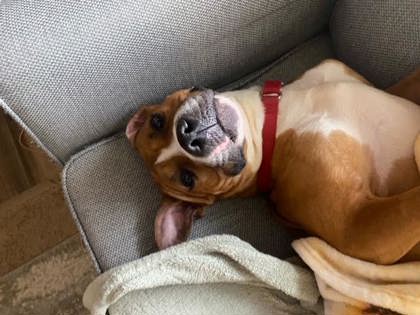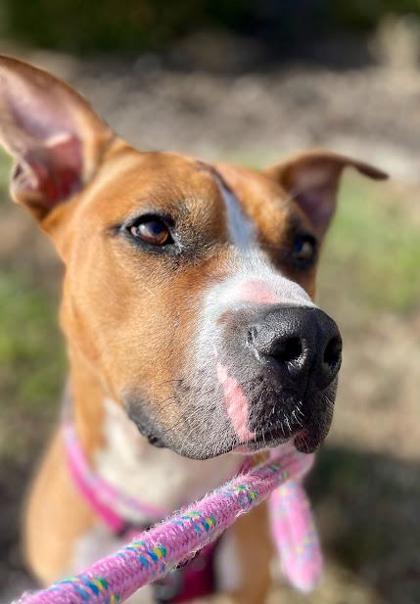 Looks Like:
Terrier, American Pit Bull
Primary Coat Color:
Brown
What We Think We Know About Golf
Have you ever scored a hole in one? Now if your chance if you adopt Golf!

Golf is known as a Gentleman's game, and like his namesake he is working hard at being a perfect gentleman for his forever family. At 3 years old he has some puppy energy that bodes well if you're walking 18 holes. He's even willing to help you find that ball you shanked deep into the woods.

He's a smart young man as he has quickly picked up on commands like Sit and Leave It while in his foster home. With the right chew toys for aggressive chewers, Golf can entertain himself for hours. He loves to play on his own or play some light tug with his humans. Due to his previous living conditions he is in the process of Potty Training and is making great progress.

This young gentleman will race you down the fairway if given the chance.

Golf is the prefect pup to snuggle up with this winter. If allowed, he will cuddle up under the blankets to keep you nice and warm. If you are interested in this gentleman - contact Cincinnati Animal CARE to arrange to meet Golf today!