Featuring Otiose, a Domestic Medium Hair Cat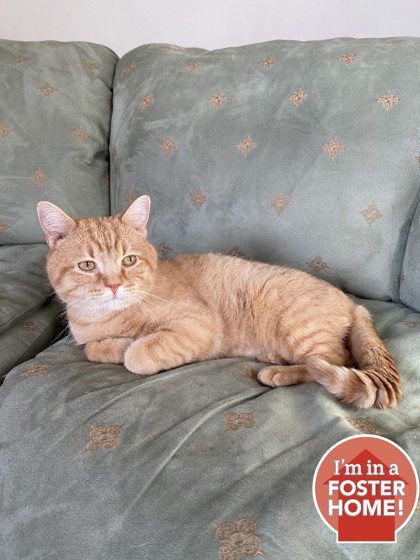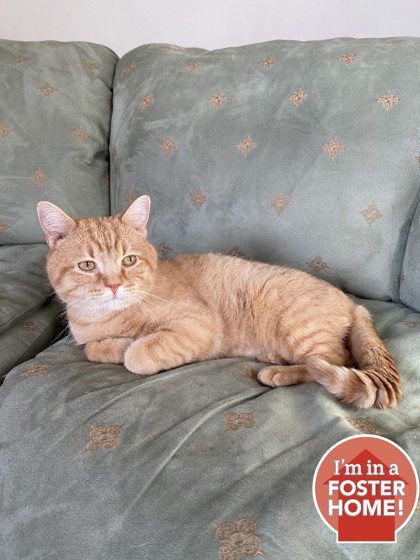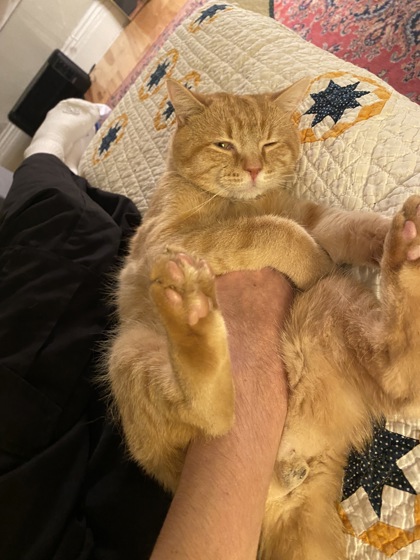 Looks Like:
Domestic Medium Hair
Primary Coat Color:
Orange
What We Think We Know About Otiose
We don't know HOW Otiose hasn't been scooped up yet?! Otiose is like a little shadow. He wants to be around people and will follow them all around the house! He is not super affectionate during the day, but will allow for pets. Otiose loves to play with anything on a string, or just string itself. He is also a big fan of plastic bags under supervision of course. He is mostly a couch potato who likes to be left alone during the day. While he's not a big fan of being held, he will lay next to you at night and let you rub his belly, and even let you put your arm around him. If this orange potato sounds like your match, email foster@cincycare.org for more information!