Featuring Fate, a Terrier, American Pit Bull Dog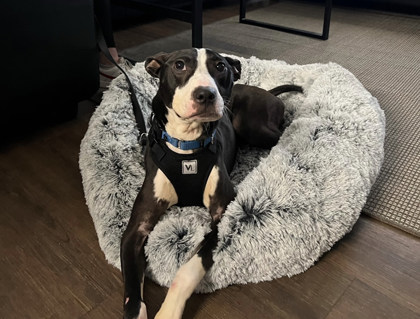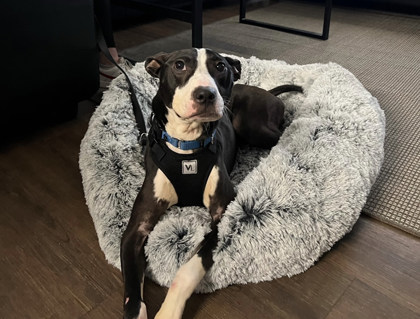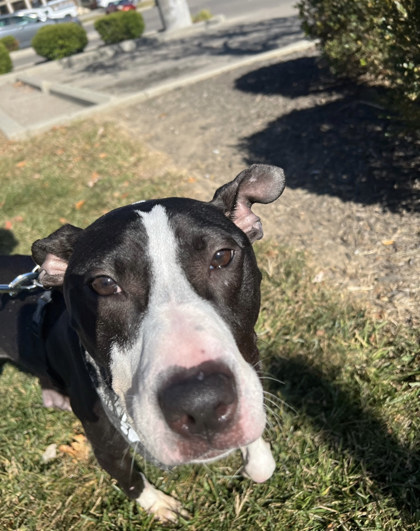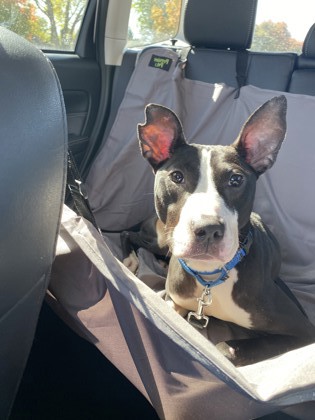 Looks Like:
Terrier, American Pit Bull
Primary Coat Color:
Black
What We Think We Know About Fate
Fate is the sweetest girl ever! She loves people and just wants attention. She seems to be potty trained. She sleeps through the night in her crate and will only get up when you are ready to. She doesn't mind hanging out in her crate during the day and tends to just curl up and go to sleep. She has burst of energy and she loves going on walks and running around. When she gets excited she tends to jump up on people and she pulls on her leash so a harness works best for her. She's a quick learner though and we think that behavior will be easily corrected with proper training. If you're ready to learn more about his gal, reach out to us now!