Featuring Buck, a Terrier, American Pit Bull Dog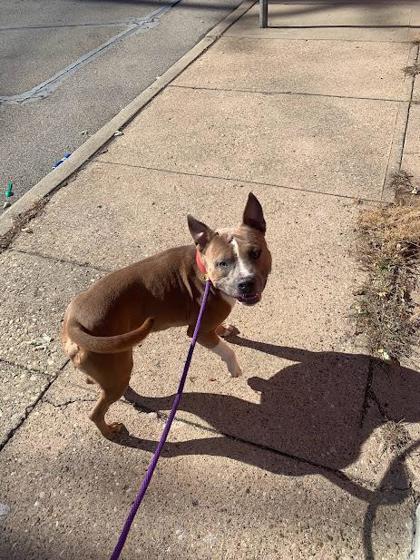 Looks Like:
Terrier, American Pit Bull
Primary Coat Color:
Brown
What We Think We Know About Buck
Buck may be named after a deer, but he sure isn't as big as one! At 50 pounds, he is the sweetest. When a staff member went to give treats to all the dogs, was the first one to sit pretty in his kennel for a nice photo op before his snack. He arrived here in the beginning of October 2022 and would thrive outside of the shelter!