Featuring Face, a Mixed Breed, Large (over 44 Lbs Fully Grown) Dog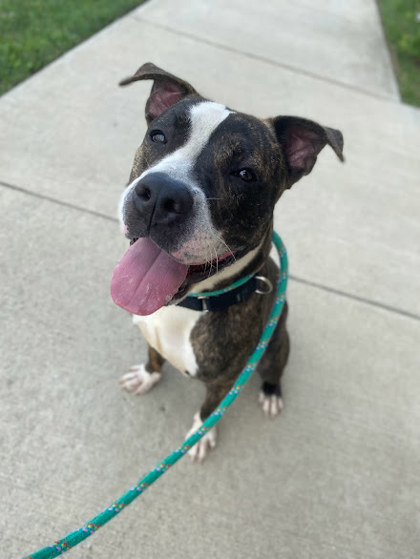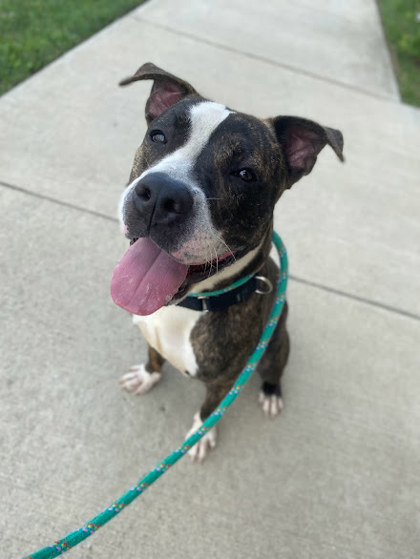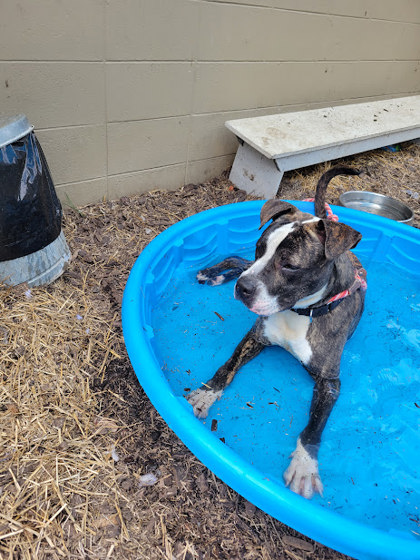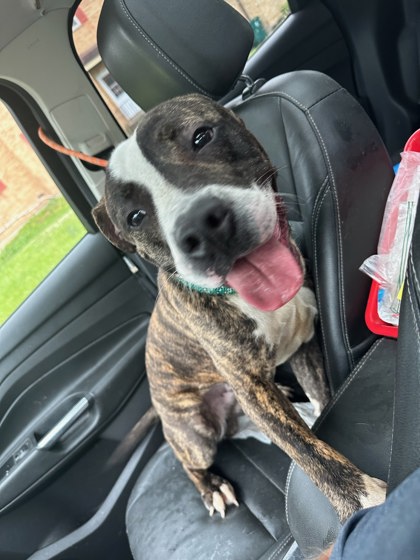 Looks Like:
Mixed Breed, Large (over 44 lbs fully grown)
Primary Coat Color:
Brindle
Location:
3949 Colerain Avenue
What We Think We Know About Face
Introducing Face, the dog! He is a true masterpiece with his captivating brindle coat and charming ears that stand out in a crowd. Face's affinity for treats makes training a joy, and he's a delight to walk - the perfect partner for your outdoor adventures. He has a sweet and affiliative personality with everyone he meets.

But that's not all - Face has a playful side too! Watch him burst into zoomies during walks, infusing each stroll with bursts of energy and happiness. He gets along well with other friendly dogs! Vaccinations are a breeze with this easygoing pup, and his friendly nature shines bright with people of all ages.

Don't miss out on the chance to welcome Face into your home and heart. His beauty, kindness, and lively spirit are ready to enrich your life.