Featuring Aquila, a Domestic Shorthair Cat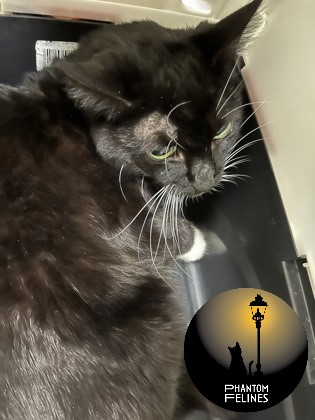 Looks Like:
Domestic Shorthair
Primary Coat Color:
Black
What We Think We Know About Aquila
As a creature of the night, Aquila tends to stay hidden during that day, and then comes out and does all of her errands during the night! She never grew out of her anti-social night owl teenage years, but that's okay! We still love her. Aquila doesn't ask for much more than a family who will love and care for her and respect her boundaries. Aquila is used to living with many other cats, but we don't much more about her background. If you're looking for a night owl for your home, consider Aquila! She is available for adoption at 3949 Colerain Avenue.