Featuring Lynn, a Terrier, American Pit Bull Dog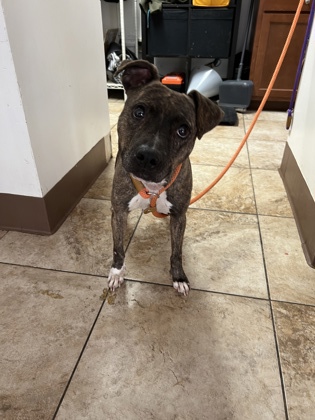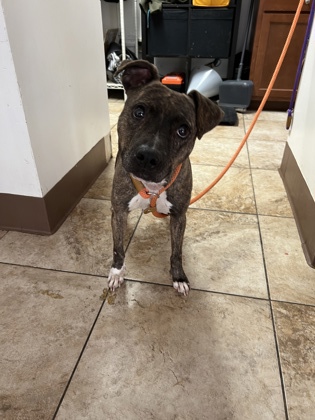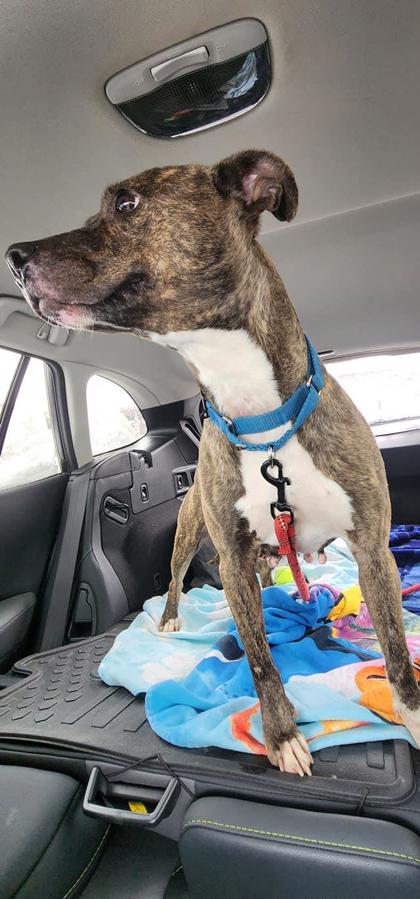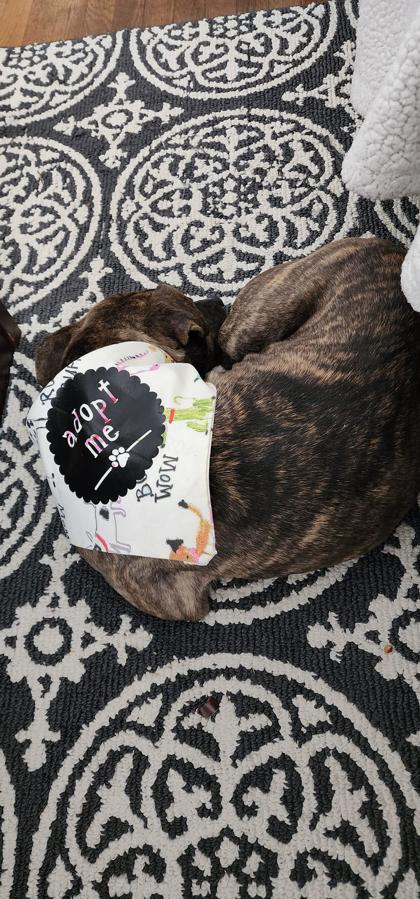 Looks Like:
Terrier, American Pit Bull
Primary Coat Color:
Black
What We Think We Know About Lynn
Lynn went on a day trip!

This is what her wonderful foster had to say:
"Lynn was a sweet little house guest on this cold and wintery day. She rode well in the car, curled up on the blankets and snuck her toy out of her bag during the car ride ??. We hung out at the house for the most part. She was a bit timid of going inside, and was not a fan of the loud dishwasher running. She watched my every move and became slightly anxious if I went I to another room. She did not get onto the couch, unless I picked her up and placed her there, and even then she was nervous of doing so. It took her a while to ease up. She never bothered the 16 yo cat living here who was watching from across the room in between snoozes. Lynn never made a peep the entire day. We went for a few walks, she loved being outside but it was so cold and snowy I didn't want to keep her out there to long. She finally curled up at my feet and quietly snored away for a while. She snacked on some French fries and loved them. We finished up our day with a trip to the park where she met the " park greeter cat" (who lives nearby but loves walking with people at the park) and behaved very well, was more curious and gave a little head tilt since this cat started walking with us lol but she never got excited over the cat . She was a bit anxious at first in the unfamiliar area and does not like loud noises (people yelling) or other loud dogs. She would hold herself up against my legs when this happened, but after a little reassurance and rubbing her ears or head she was ready to go walk again. She was really intrigued to watch some people playing pickleball. She does great on the leash and stays close by at all times and turns to check on you every couple of steps. She is such a sweet, sweet tiny girl who needs a little time, patience and love but will be a great companion once she warms up to you. She definitely prefers a calm and quiet atmosphere. She would make a great hiking partner ??"