Featuring Kara, a Terrier, American Pit Bull Dog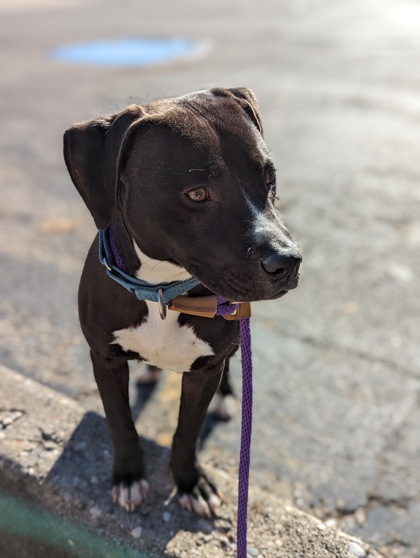 Looks Like:
Terrier, American Pit Bull
Primary Coat Color:
Black
What We Think We Know About Kara
Ever wonder what puppy love feels like? Spend 3 minutes with Kara, and you'll know!
This sweet girl can melt anyone's heart and make anyone's day in an instant. So much so that our volunteers keep asking if we can keep her as the shelter's therapy dog. They've even nicknamed playtime with her...Karapy!

She's good on a leash, but walks don't really seem to be her thing. She'd much rather snuggle into your lap for love. And when she gives you one of her sweet, dainty kisses and looks at you with her beautiful brown eyes, love is exactly what she'll get! As a special bonus - she has the most unbelievably soft fur, so snuggling with her is like being wrapped in a warm blanket. And she's the perfect snuggle size!

Come meet Kara today and get a dose of puppy love!