Featuring Garlic Knot, a Mixed Breed, Large (over 44 Lbs Fully Grown) Dog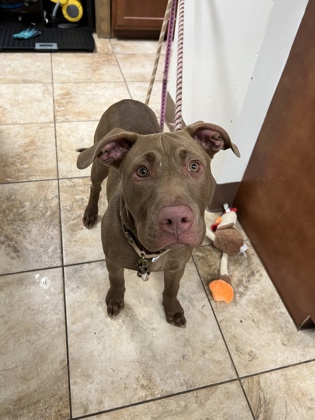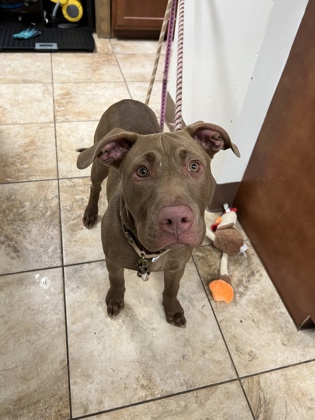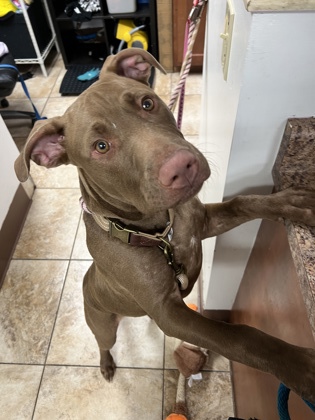 Looks Like:
Mixed Breed, Large (over 44 lbs fully grown)
Primary Coat Color:
Brown
Estimated Age:
10 Month(s)
What We Think We Know About Garlic Knot
Garlic Knot is not just a tasty snack, he's also a pup who is full of flavor! This friendly and playful dog loves to knead his way into the hearts of everyone he meets. He's a true social butterfly who loves to play gently with his dog friends.

Garlic Knot also enjoys playing with toys and never says no to a good play session. But most of all, he loves attention and will always be ready to cuddle up with his human companions for some love and affection. With his unique name and charming personality, Garlic Knot is sure to be the talk of the town.

If you're looking for a pup who is as delightful as his name suggests, then Garlic Knot is the perfect choice. Ask to meet him today and see for yourself what a wonderful addition he would be to your family!

Our adoptable animals listed as location: foster home are available to meet by emailing foster@cincycare.org and our adoptable animals listed as location: shelter are available to meet any day 1-6pm at 3949 Colerain Ave.!