Featuring Cemmica, a Mixed Breed, Large (over 44 Lbs Fully Grown) Dog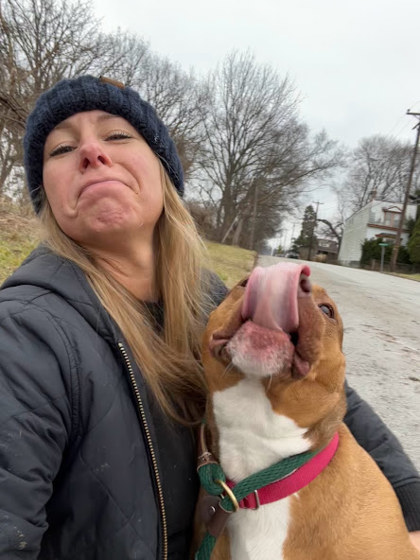 Looks Like:
Mixed Breed, Large (over 44 lbs fully grown)
What We Think We Know About Cemmica
Cemmica is so special that we made up a word to describe how special she is! If "Cemmica" was in the dictionary, here is the definition you would find: "A beautiful, long, sweetheart who loves belly rubs and is happy to coexist with other pups".

Okay, Cemmica is MUCH more nuanced than that, but that was just our elevator pitch! During Walk Group, she is happy to pose for photos, but does request payment in belly rubs and tasty snacks. Who could blame her? She takes a couple minutes to warm up, but a few snacks and a couple minutes later, she's your best friend! After playgroup, she even climbed up into a staff member's lap for kisses and extra lovings!

Does Cemmica sound like a good fit for you? Stop in at Cincinnati Animal CARE or email foster@cincycare.org to meet her today!