Featuring Magic, a Mixed Breed, Medium (up To 44 Lbs Fully Grown) Dog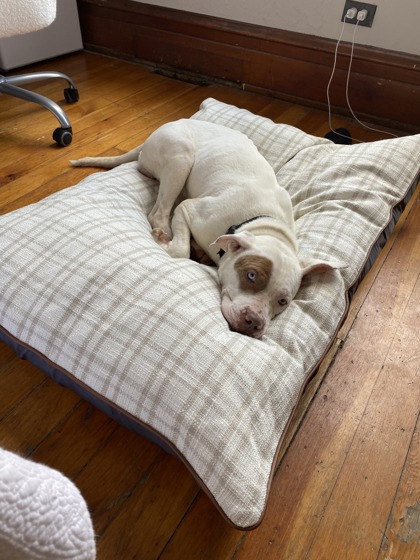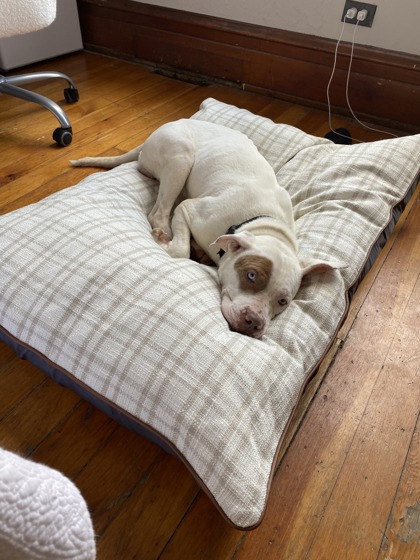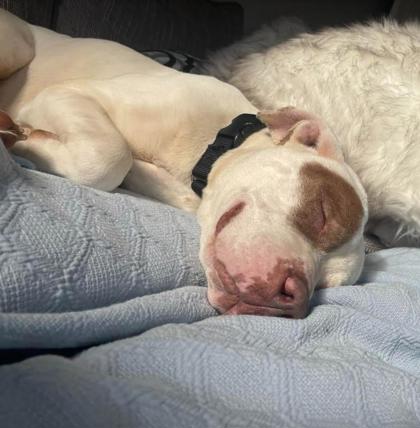 Looks Like:
Mixed Breed, Medium (up to 44 lbs fully grown)
Primary Coat Color:
White
What We Think We Know About Magic
Meet your new best friend, MAGIC!
Magic is a fun-loving, silly, adorable lady who is so eager to please! Magic is a "just happy to be here" kind of dog. She will follow you anywhere and wants to be your best friend! She is incredibly laid back with the occasional burst of energy, and she loves to walk and be outside, or just hang out and see what you are up to. She is a very observant little girl with a huge heart. She is hilarious to watch and has the funniest little mannerisms, and she is SO SNUGGLY!
We think she is pretty young, but she is already almost house broken, already knows how to sit on command, and does very well in the crate! This girl is exactly who you need in your life.

If you or someone you know needs a new best friend, look no further then miss Magic Maggie Moo!!! For more info, contact foster@cincycare.org -- she is waiting for you!