Featuring Amaretto, a Mixed Breed, Medium (up To 44 Lbs Fully Grown) Dog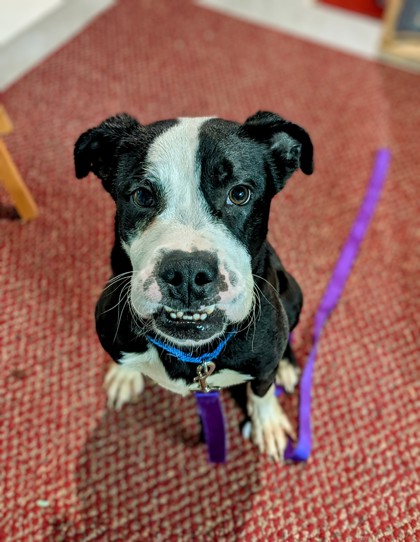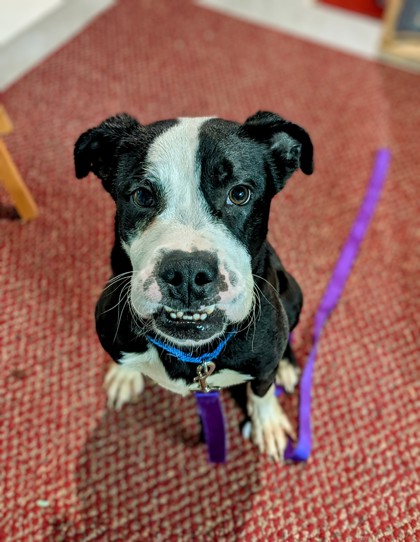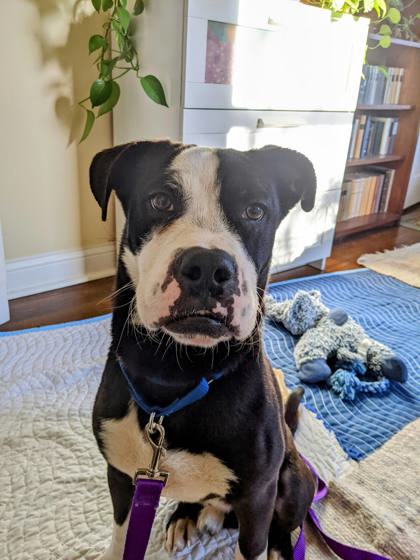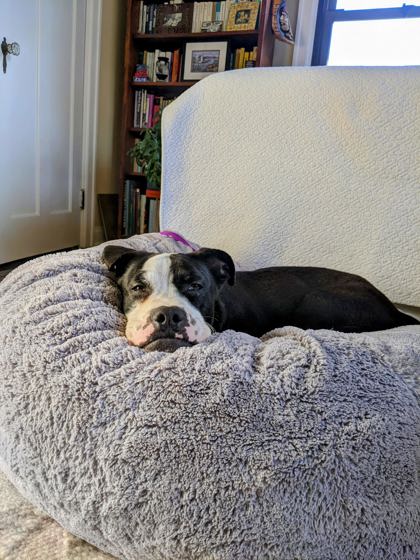 Looks Like:
Mixed Breed, Medium (up to 44 lbs fully grown)
Primary Coat Color:
Black
What We Think We Know About Amaretto
Amaretto is just as sweet and smooth as his namesake from Italy! A compact little boxer mix, with the most adorable underbite, Amaretto is the easily manageable pup you've been looking for! Fully potty trained (not a single accident in his foster home), crate trained, listens so well to commands and is pretty good on leash! Amaretto is medium energy - he will be more than happy to go on walks or hikes with you, but settles down quickly for a nap. Amaretto is not a barker and is content entertaining himself with a chew toy or kong. He is great with other dogs, and interacted well with different play styles at the shelter's play group. Calm, quiet, enjoys treats but takes them gently, and gives the best full body hugs. What more could you ask for? Meet Amaretto today!