Featuring Kimmy, a Mixed Breed, Large (over 44 Lbs Fully Grown) Dog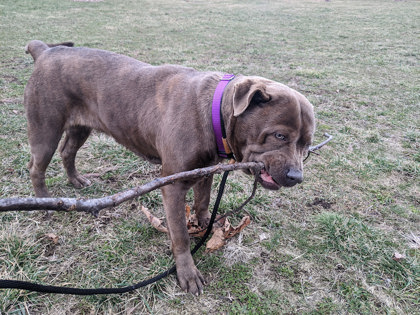 Looks Like:
Mixed Breed, Large (over 44 lbs fully grown)
Primary Coat Color:
Brown
What We Think We Know About Kimmy
When meeting Kimmy, she was diagnosed with an unfortunate case of resting-sad-face, but that doesn't show in her personality at all! In motion, Kimmy is a big, soft, waggy tail, romping goofball of a dog - almost like if one of those giant stuffed animal prizes from an amusement park came to life! When out with a walkgroup volunteer, she wouldn't sit for a picture, but good golly if she didn't get excited that someone was talking to her and give them a big hug for taking time to show her the ropes!

If you are interested in adopting Kimmy, wait no longer! Come visit her at CAC or email foster@cincycare.org!