Featuring Belong, a Mixed Breed, Large (over 44 Lbs Fully Grown) Dog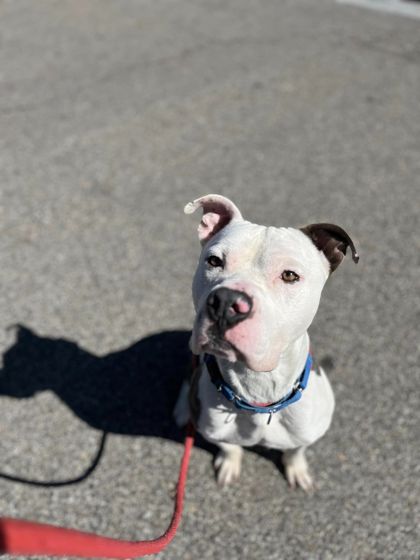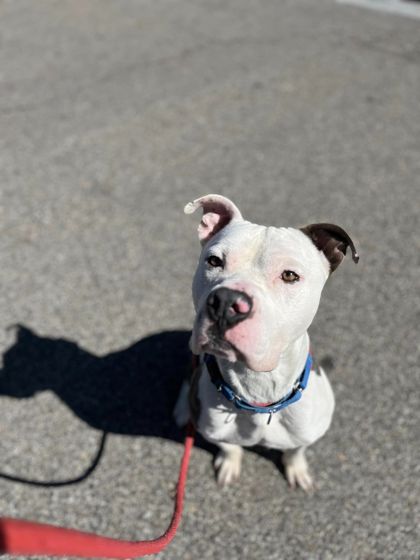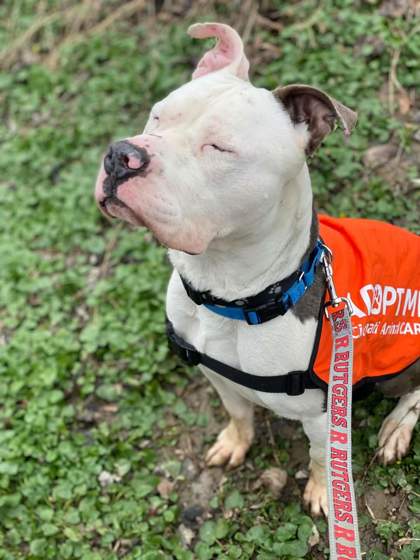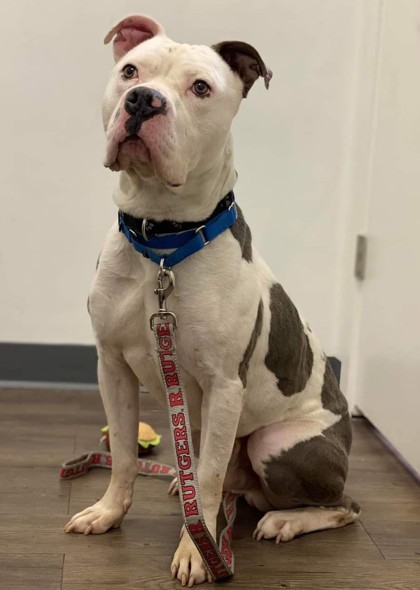 Looks Like:
Mixed Breed, Large (over 44 lbs fully grown)
Primary Coat Color:
White
What We Think We Know About Belong
Meet Belong, a pawsome guy who truly belongs in your heart! This charming pup is likely potty trained and keeps his kennel spotless. Belong is a perfect gentleman who loves going for walks and responds to your voice and direction He's also a big fan of cuddles and will happily rub up against you in your lap, showering you with kisses and affection.

Belong is not just cute and cuddly, he's also a smart cookie. He knows sit, paw, and takes treats patiently and gently, impressing everyone with his good manners. And have you seen his beautiful eyes and spots? They're absolutely fetching!

Belong gets along well with other calm dogs. He prefers to coexist with his furry friends, simply hanging out and enjoying each other's company. With Belong by your side, you'll always have a loyal companion who loves you unconditionally.

So, if you're looking for a furry friend who will make you feel like you belong, look no further than Belong!

Our adoptable animals listed as location: shelter are available to meet any day 1-6 pm at 3949 Colerain Ave! And our adoptable animals listed as location: foster home are available to meet by emailing foster@cincycare.org!