Featuring Guam, a Mixed Breed, Medium (up To 44 Lbs Fully Grown) Dog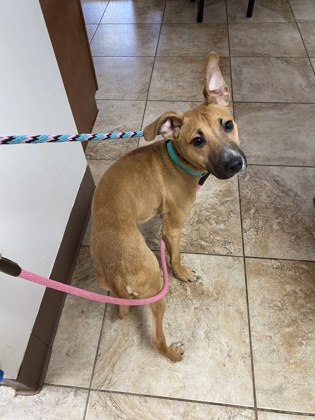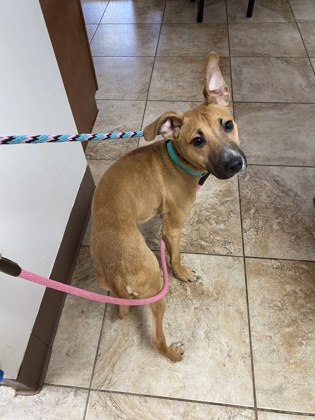 Looks Like:
Mixed Breed, Medium (up to 44 lbs fully grown)
Estimated Age:
10 Month(s)
What We Think We Know About Guam
Meet Guam, a young sweet boy who is looking for his forever home! This energetic youngster is always ready to romp around outside and play with his toys. He's a social butterfly too - nothing makes him happier than playing excitedly like a puppy with other dogs. With his adorable face and playful nature, he's sure to turn heads wherever he goes. Whether you're looking for a new hiking buddy or just someone to toss a ball around with, Guam is the perfect partner for all your outdoor adventures. Come meet him today and discover why he's the cutest and most playful pup around!

Our adoptable animals listed as location: foster home are available to meet by emailing foster@cincycare.org and our adoptable animals listed as location: shelter are available to meet any day 1-6pm at 3949 Colerain Ave.!