Featuring Gracie, a Domestic Shorthair Cat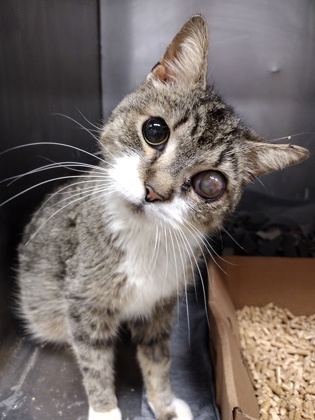 Looks Like:
Domestic Shorthair
Primary Coat Color:
Brown
What We Think We Know About Gracie
Gracie is a sweet girl with a big heart; she's always welcoming to new face, excited to make them into her new friend. You might notice she's down to only one good eye, but she hasn't let that get her down at all! It's only served to make her other eye stronger- so strong she can see straight through to your soul. That's probably why she loves you so much! On top of all that love and her heart of gold, Gracie's got the cutest little quirk of tilting her head like she's confused- or maybe just interested in you! If you want more Gracie, come on down to 3949 Colerain Ave and consider adopting her today!