Featuring Niva, a Mixed Breed, Large (over 44 Lbs Fully Grown) Dog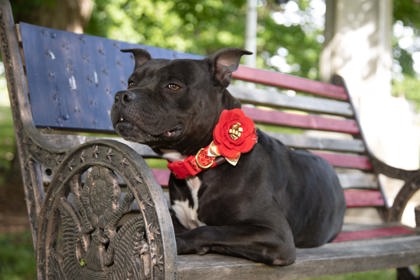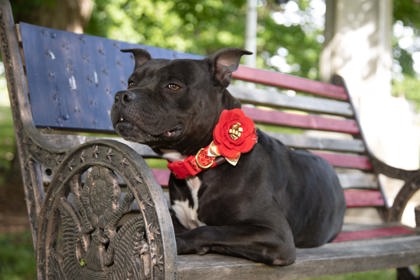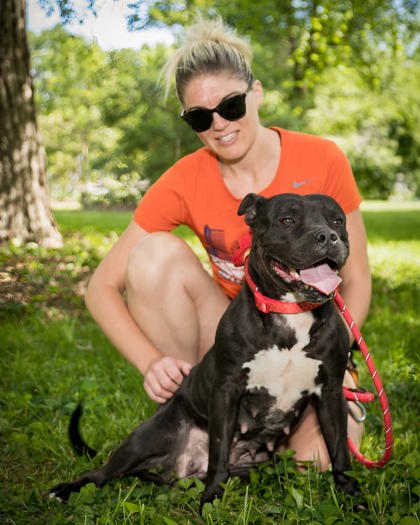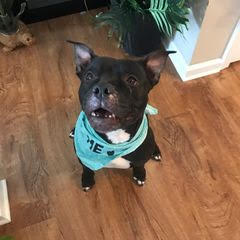 Looks Like:
Mixed Breed, Large (over 44 lbs fully grown)
Primary Coat Color:
Black
What We Think We Know About Niva
Meet Niva, the sweetest girl dog you'll ever meet! This beautiful pup has a heart of gold and loves nothing more than spending time with people. Her favorite thing in the world is treats, and she'll do anything to get her paws on them.

Niva is always up for an adventure, and she loves to hop in the car and explore new places with her humans. But she's also content to just relax on the couch and snuggle up with her favorite people. She's the perfect combination of playful and laid-back, and she knows how to have a good time.

Despite her love for people, Niva is also dog friendly. She coexists peacefully with other dogs and does well hanging out with them. While she's not too interested in playing, she doesn't mind to have furry friends around.

Niva's friendly and easy-going nature makes her the perfect companion for anyone looking for a furry friend to brighten their day. With her love for treats, people, and car rides, she's sure to put a smile on your face and warmth in your heart. So if you're looking for a pup who's up for any adventure and always happy to see you, look no further than Niva!

Our adoptable animals listed as location: shelter are available to meet any day 1-6 pm at 3949 Colerain Ave. And our adoptable animals listed as location: foster home are available to meet by emailing foster@cincycare.org!