Featuring Alamosa, a Mixed Breed, Medium (up To 44 Lbs Fully Grown) Dog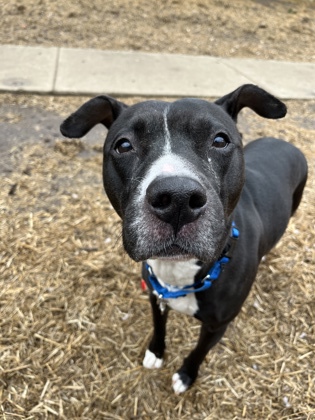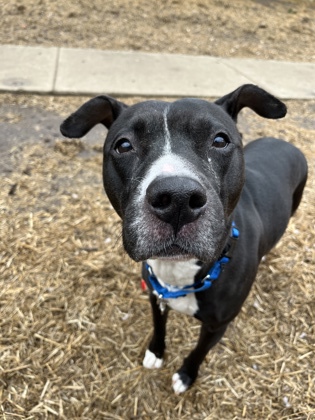 Looks Like:
Mixed Breed, Medium (up to 44 lbs fully grown)
Primary Coat Color:
Black
What We Think We Know About Alamosa
Meet Alamosa, the sweetest girl you'll ever meet! This beautiful pup is full of love and affection, and she might even sneak in a kiss or two! With her adorable face and gentle demeanor, Alamosa is sure to win your heart from the moment you meet her.

Alamosa loves to go for walks and explore her surroundings. She's a great walking partner and enjoys spending time outdoors. Whether it's a leisurely stroll around the neighborhood or a more intense hike through the woods, Alamosa is always up for an adventure. She does well on the leash and doesn't react to people, dogs, or cars.

When it comes to treats, Alamosa is a big fan. She loves to snack on treats and will do just about anything to earn one. Giving her a tasty snack is the way to her heart!

Alamosa is also dog-friendly and coexists well with other dogs in playgroup.

Overall, Alamosa is a wonderful dog. She's already won over the hearts of everyone who's met her, and we're confident that she'll do the same for you. So if you're looking for a companion who will bring joy to your life every day, look no further than Alamosa!

Our adoptable animals listed as location: shelter are available to meet any day 1-6 pm at 3949 Colerain Ave. and our adoptable animals listed as location: foster home are available to meet by emailing foster@cincycare.org!