Featuring Toto, a Mixed Breed, Large (over 44 Lbs Fully Grown) Dog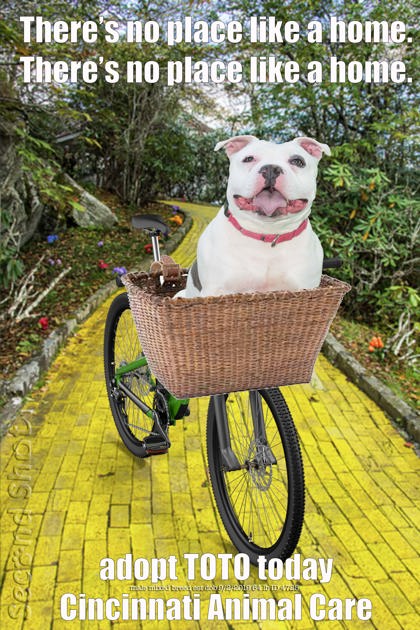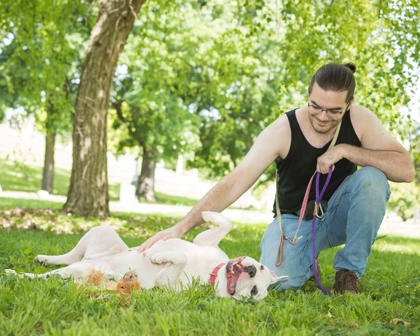 Looks Like:
Mixed Breed, Large (over 44 lbs fully grown)
Primary Coat Color:
White
What We Think We Know About Toto
Toto is a dog like no other! With his sweet and gentle nature, he'll steal your heart like a tornado in Kansas. He's always ready to show you some love, whether it's snuggling up with you on a dog bed, or giving you kisses that will make you feel like you've found the Emerald City.

But it's not just his affectionate personality that sets Toto apart - he's also got a unique and endearing little spot on his eye that will have you saying "There's no place like home" every time you look at him.

When it comes to napping, Toto is a real expert - he can snooze like a sleeping lion in the poppy fields of Oz. But don't let his love of naps fool you - this little dog has a lot of heart and is always up for an adventure, whether it's traveling down the Yellow Brick Road or exploring new lands.

So if you're looking for a furry friend to join your journey through life, look no further than Toto. He's a dog with a heart of gold and a spirit that's sure to inspire you to follow your dreams and always believe that anything is possible, just like in the magical land of Oz.

Our adoptable animals listed as location: foster home are available to meet by emailing foster@cincycare.org and our adoptable animals listed as location: shelter are available to meet any day 1-6 pm at 3949 Colerain Ave.!