Featuring Yasu, a Domestic Shorthair Cat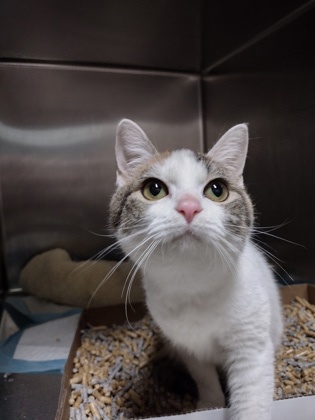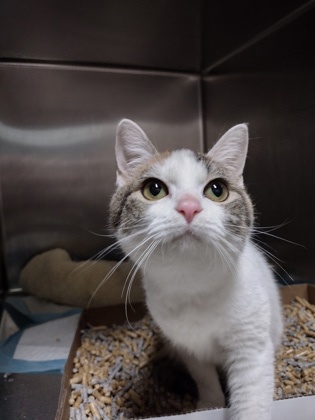 Looks Like:
Domestic Shorthair
Primary Coat Color:
White
Estimated Age:
10 Month(s)
What We Think We Know About Yasu
Yasu is a total doll! With her plush, round face and pale pink nose, she's just absolutely adorable. Yasu's clearly aware of her pretty privilege- she doesn't know the meaning of the word "no", she's always begging for attention, always trying to cuddle up close. Once she reels you in, good luck pulling away without breaking both your heart and hers. Notably, this girl's only got two working legs, but she doesn't let that get her down! Yasu's got all she needs- except for someone to curl up with and dote on day to day. If you want to be that lucky person, visit Yasu today at 3949 Colerain Ave and bring her home with you!