Featuring Cupcake, a Mixed Breed, Medium (up To 44 Lbs Fully Grown) Dog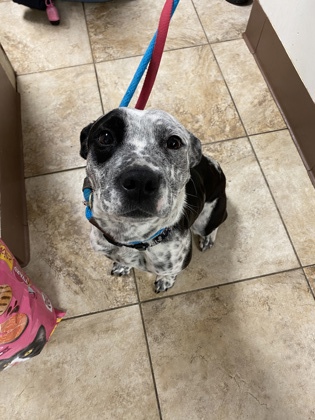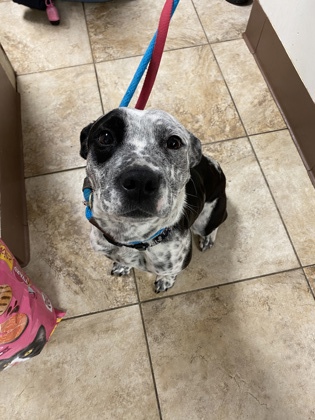 Looks Like:
Mixed Breed, Medium (up to 44 lbs fully grown)
Primary Coat Color:
Black
What We Think We Know About Cupcake
Looking for a furry treat that'll melt your heart? Look no further than Cupcake, the pup who's as sweet as sugar!

Cupcake is the ultimate family dog - she loves kids and is great with them. And when it comes to snuggling up and getting cozy, she's always ready to hop into your lap and keep you company. She's a real treat to have around, and you'll find yourself falling in love with her in no time.

This pup has a real sweet tooth when it comes to treats - she'll do anything for a tasty morsel! And when it comes to training, Cupcake is a star student - she knows sit and is always eager to learn more.

Cupcake is also a gentle playmate for other dogs. She knows how to have fun without getting too rough, and she's always respectful of her furry friends. And when it's time to wind down and relax, she's happy to curl up next to you and just enjoy your company.

Don't miss out on the chance to add a little sweetness to your life - adopt Cupcake today! She's the perfect pup to bring a smile to your face and make your heart feel full. She's the icing on the cake, the cherry on top, and the sprinkles on your cupcake!

Our adoptable animals listed as location: foster home are available to meet by emailing foster@cincycare.org and our adoptable animals listed as location: shelter are available to meet any day 1-6 pm at 3949 Colerain Ave.!