Featuring Ferg, a Domestic Shorthair Cat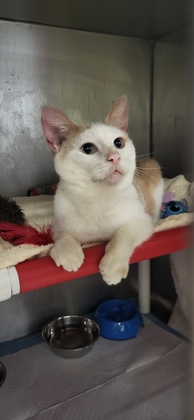 Looks Like:
Domestic Shorthair
What We Think We Know About Ferg
Ferg is a sleepy-headed sweetheart! He enjoys a lot of his free time hunkered down in his bed, dreaming his innocent little dreams. Ferg is not one to make a scene, so you won't find him begging and pleading for attention- but once he gets it, he'll melt your heart! A natural-born charmer, Ferg really knows how to make you feel special with the precious look he gives you and the way he melts into your hand when you pet him. If you're in the market for a comforting companion to stick by your side through it all, come meet Ferg at 3949 Colerain Ave and start your life together!