Featuring Cerenia, a Mixed Breed, Medium (up To 44 Lbs Fully Grown) Dog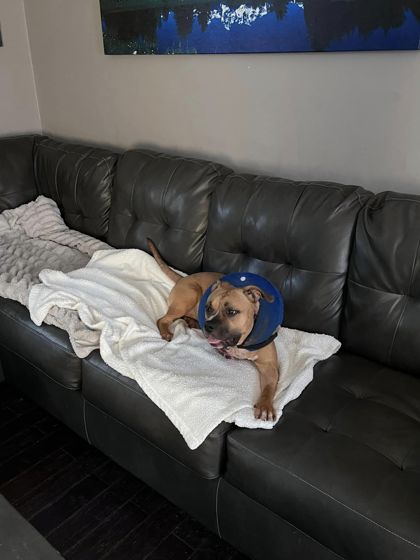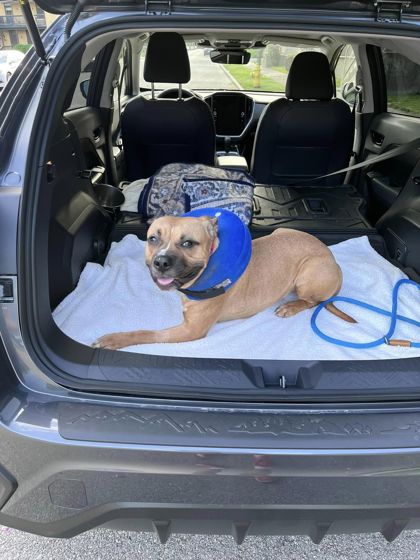 Looks Like:
Mixed Breed, Medium (up to 44 lbs fully grown)
What We Think We Know About Cerenia
Meet Cerenia! Here's what her foster has to say about her:

"Let me introduce you to the sweetest lil girl ever Cerenia! She came in after being thrown out of a car, then hit by a car. Unfortunately she had to have one of her front legs amputated because of this. Needless to say she's had a rough go at things. She was NOT a happy camper when she first came in, rightfully so. It took a long time for her to trust me, and I'm so lucky that she does, especially because of how people had treated her previously. She has made so much progress!! She's such an angel. She does fantastic in her crate, is potty trained, coexists well with my cats. And, good news - she did great with dogs in her assessment!! She has also mastered stairs already even though she's only been a tripod for a couple weeks. If someone is interested in a tripod dog, please give her a chance, she is such an amazing dog and is absolutely going to change a families life, heck she's already changed mine!"

Our adoptable animals listed as location: foster home are available to meet by emailing foster@cincycare.org. Our adoptable animals listed as location: shelter are available to meet any day 1-6 pm at 4210 Dane Ave.!