Featuring Guy, a Mixed Breed, Large (over 44 Lbs Fully Grown) Dog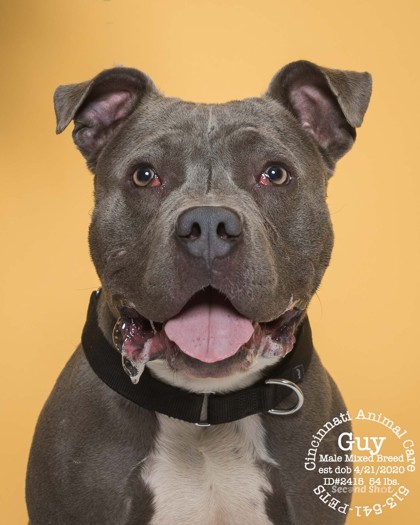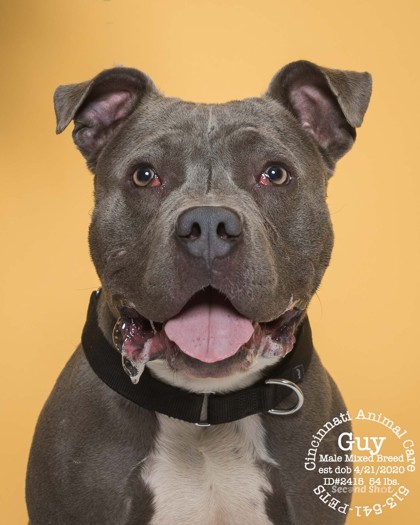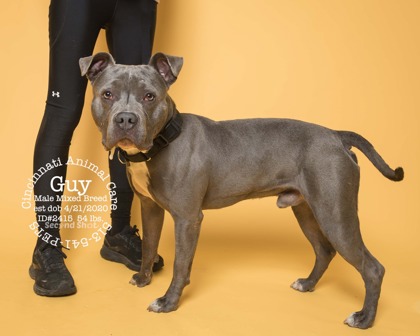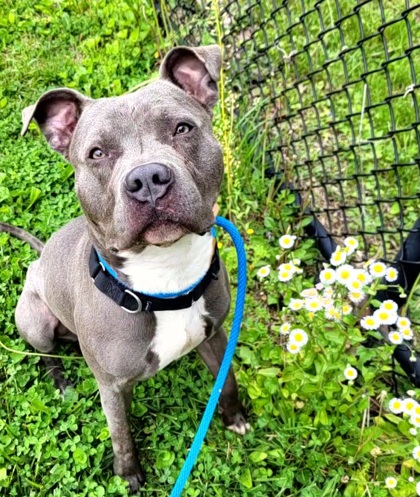 Looks Like:
Mixed Breed, Large (over 44 lbs fully grown)
Primary Coat Color:
Black
What We Think We Know About Guy
Guy is a cheerful and playful dog with a heart full of love and joy. He is a handsome fellow with a short, soft coat and the cutest expressive ears that flop over when he's listening to you. Guy has a kind and gentle nature, making him the perfect companion for anyone looking for a loyal and affectionate furry friend.

One of Guy's favorite things to do is go for walks. He is very attentive and always stays close to his owner, eager to explore and enjoy the sights and smells of the world around him. He walks pretty well on a leash with minimal pulling, making him a pleasure to take on walks.

Guy is also very well-behaved and obedient. He knows the command "sit" and patiently waits to take his treats gently, showing that he is a true gentleman at heart. His good behavior extends beyond treats and commands, as he has a calm and patient demeanor that makes him a great dog to be around.

Despite being well-behaved, Guy is still a dog at heart and loves to romp around and play. He is waiting for his chance to break free from his kennel life and find his forever home where he can enjoy all the love and attention he deserves. His playful and energetic nature is sure to bring joy and happiness to any household lucky enough to adopt him.

Overall, Guy is a happy, attentive, and well-mannered dog with a heart of gold. He is looking for a loving family who will give him the care and attention he deserves. With his adorable floppy ears and infectious smile, he is sure to bring endless love and laughter to his new home.

Stop in to 4210 Dane Ave. to meet Guy!