Featuring August, a Mixed Breed, Large (over 44 Lbs Fully Grown) Dog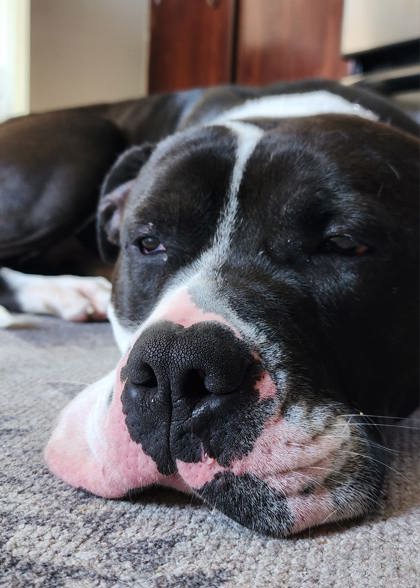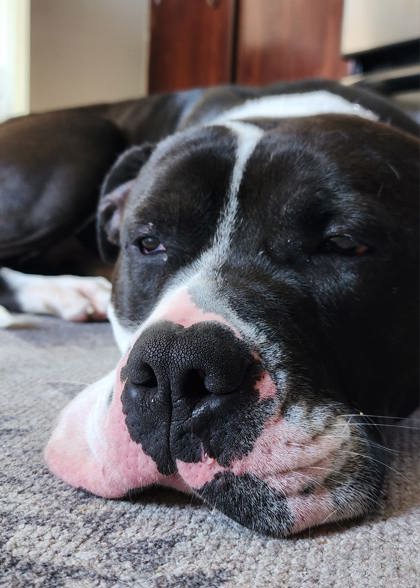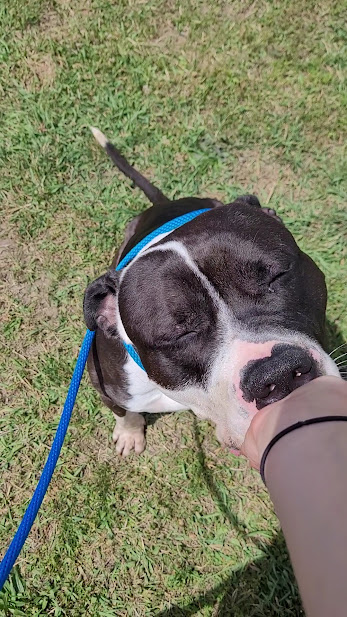 Looks Like:
Mixed Breed, Large (over 44 lbs fully grown)
Primary Coat Color:
Black
What We Think We Know About August
Say hello to this big meathead named August. He is always dressed in his finest suit! Don't let his big size intimidate you! His heart is bigger than his lug of a head. He's a loving guy who's up for any adventure. If treats are involved, he will give all the 'sits' and 'shake' of his paw. He takes treats and food gently. He wants to be by his person at all times.

He is a big time water lover!! Get a sprinkler for him to run thru and he's set for the summer days! Because of his love for water, a bath is no problem - he gets right in the tub! He also appears to be house trained. Sounds like a great fit? Ask to see him!

Meet him at 4210 Dane Ave.!