Featuring Lamar, a Mixed Breed, Medium (up To 44 Lbs Fully Grown) Dog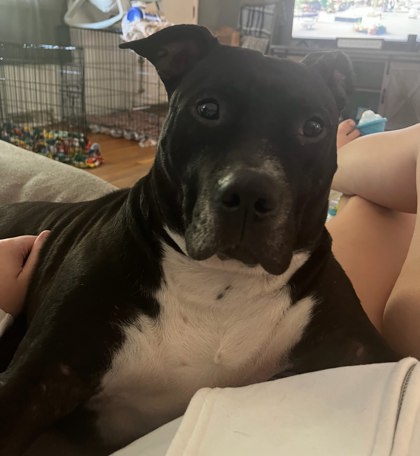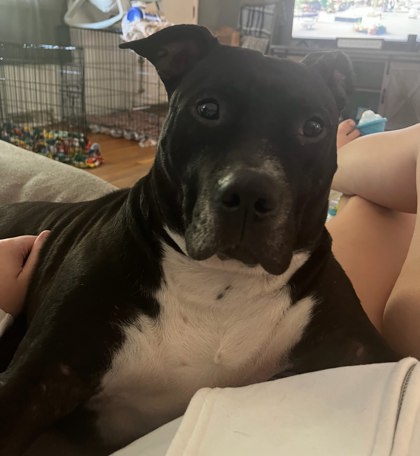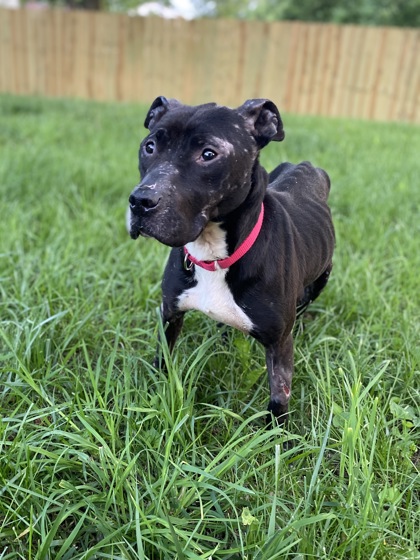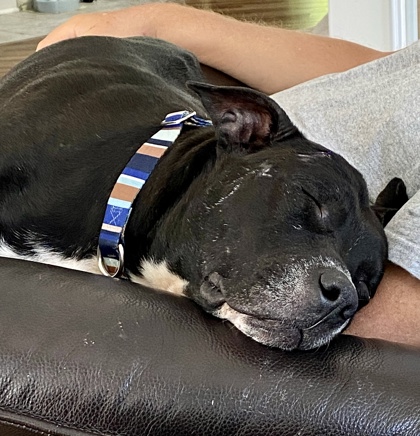 Looks Like:
Mixed Breed, Medium (up to 44 lbs fully grown)
Primary Coat Color:
Black
What We Think We Know About Lamar
Meet Lamar, the perfect canine companion ready to steal your heart! This lovable pup is cat-friendly, fully house trained, and always polite enough to let you know when he needs to go outside. Lamar is a social butterfly, getting along great with people and other low-energy or small dogs. He has made other canine friends, as long as introductions are gradual.

When it's time to rest, Lamar is equally happy sleeping by your side in bed or cozily settled in a crate. With his low to medium energy level, he's a versatile companion for any lifestyle. You'll discover his love for food and car rides as you embark on exciting adventures together. This smart boy comes when called and takes treats with utmost gentleness.

Lamar's a well-behaved guy, mostly quiet, and occasionally barks or whines to communicate his needs. However, his most favorite thing in the world is being by your side, enjoying human contact, love, and attention. Together, you'll savor the joy of watching him roll in the grass, chew his bones, and sharing cuddles. Don't miss the chance to make Lamar a cherished member of your family - adopt him today!

If his location is listed as foster home, please email foster@cincycare.org to set up a meet and greet. If his location is listed as shelter, stop by 3949 Colerain Ave. or 4210 Dane Ave. to meet him!