Featuring Donald, a Mixed Breed, Large (over 44 Lbs Fully Grown) Dog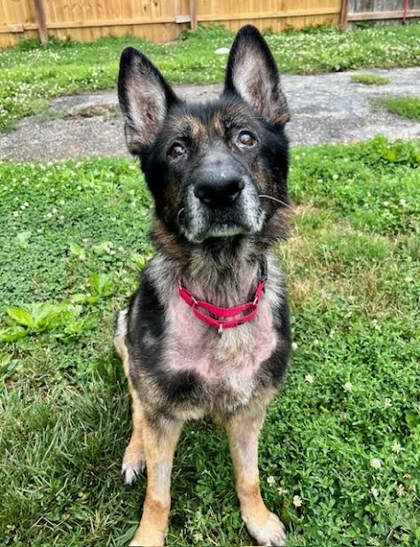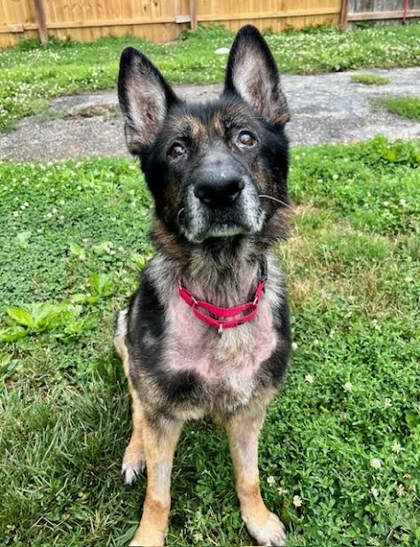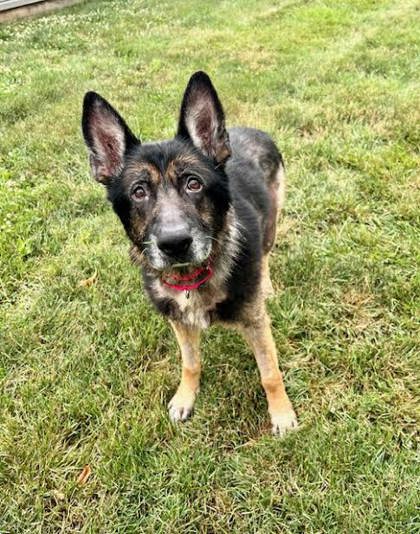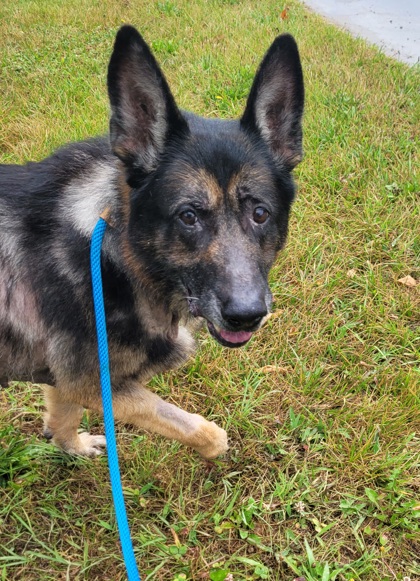 Looks Like:
Mixed Breed, Large (over 44 lbs fully grown)
Primary Coat Color:
Black
What We Think We Know About Donald
Meet Donald, a 100-pound senior in search of a comfy place to call home for his remaining days! When Donald arrived at the shelter, everyone immediately realized this guy was one special dog! Senior pups deserve to be filled with a life of love in the comfort of a home and Donald is no exception.

Once in foster and feeling much better, Donald's personality began to appear. Like many seniors, he is very low key and low maintenance. Donald loves to be with his person cuddling next to them for a nap or two. If a seat is unavailable next to you, Donald will be perfectly content on a dog bed especially if it's an orthopedic one.

Loyal is the perfect word to describe Donald and is truly fitting given his breed. He follows foster mom all around and will hang out next to her on the porch enjoying the cooler evenings!

Donald also has done well meeting the resident dogs in his foster home. He has met a few from 20 pounds to 60 pounds male and female with zero issues. He seems to be potty trained, has had zero accidents and will go to the door when he needs to use the bathroom. Donald is crate trained but may not need one in the long run. Despite his age, he is a bit strong on the leash but is very smart and would easily be trainable.

Donald absolutely loves mealtime. Initially he struggled a bit to eat so foster mom has made a homemade crockpot meal of turkey, rice, veggies and kibble that he absolutely loves. His excitement while foster mom is preparing the meal is infectious.

Interested in meeting this amazing guy, email foster@cincycare.com in today in order to set up an appointment. Donald would love to be a part of your family and live his remaining years in the comfort of a loving home!