Featuring Firaga, a Mixed Breed, Medium (up To 44 Lbs Fully Grown) Dog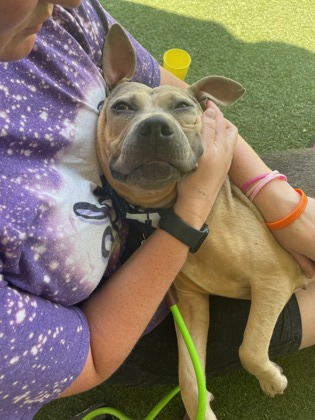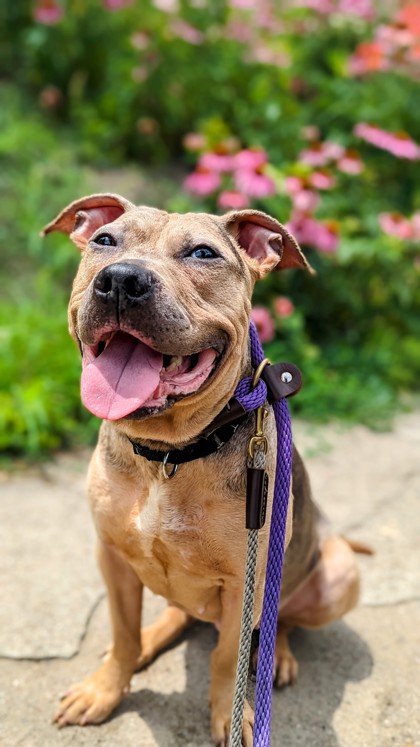 Looks Like:
Mixed Breed, Medium (up to 44 lbs fully grown)
Primary Coat Color:
Brown
Location:
3949 Colerain Avenue
What We Think We Know About Firaga
Looking for a petite sweetheart to bring warmth and love into your life? Look no further than Firaga! This adorable dog is a master at giving kisses and cuddling. With a heart full of affection, she'll follow you around, always wanting to keep you in her sight! Firaga loves all people, adults and littles alike! She did excellent on a recent outing to a brewery patio recently - very calm!

Firaga is a quick learner and has already mastered the "sit" command, eagerly awaiting her treat reward. House training progress has been impressive as well! On walks, she's a perfect companion, enjoying leisurely strolls with no tugging. Bath time? No problem! Firaga handles it like a champ.

Quiet and well-mannered, Firaga is a true gem. Her gentle curiosity about the world around her shines through, whether she's watching birds or investigating squeaky toys. With your patient guidance, she's blossoming into her own unique personality.

Don't miss out on the chance to welcome Firaga into your home! Ask for her today! .